> Spoilers..............
>
>
>
>
>
>
>
>
>
>
>
>
>
>
>
> Atum jobs big time in this issue.
Agreed. And thats from NOT being a fan Atum's precense at all.
> The gods get attacked by all of the conquered pantheons, whose lands surrong the citadel of the Skrull gods. Impossible odds,time for Atum the god-eater to shine right? He gets stabbed by an energy lance and BLEEDS, doesnt eat anybody, and Snowbird saves the day. She takes the form of one of the most powerful of the Great Beast tells everyone to leave, while she covers the retreat.
That identity bothered me 'cuz IIRC there were specifically only SEVEN Great Beasts in this Mr Byrnes created pantheon. Mayve missed a retcon and realize that Beta Ray's Omega Flight mini seemingly changed things we know about the beasts. Bothered me a bit more after checking (updated?) Wikipedia:
http://en.wikipedia.org/wiki/Great_Beasts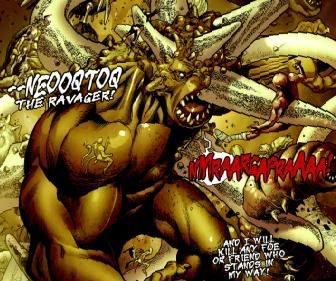 > Elder God/ original Skyfather of the Heliopolitans and he needs to be saved snowbird, he should be the most powerful member by far. This was the pefect time to highlight his power. Have him transform stay behind and if not kick everyones tale at least go down fighting and doing well against a 100 pantheons.
That wouldve been a better way to go with a more dispensible volunteer.
> I have loved this book up until now.
Still okay by me. How often has there been good memorable moments like seeing a disguised coyote...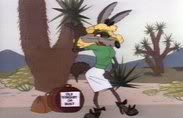 ---