Tales of Suspense 100 (2018)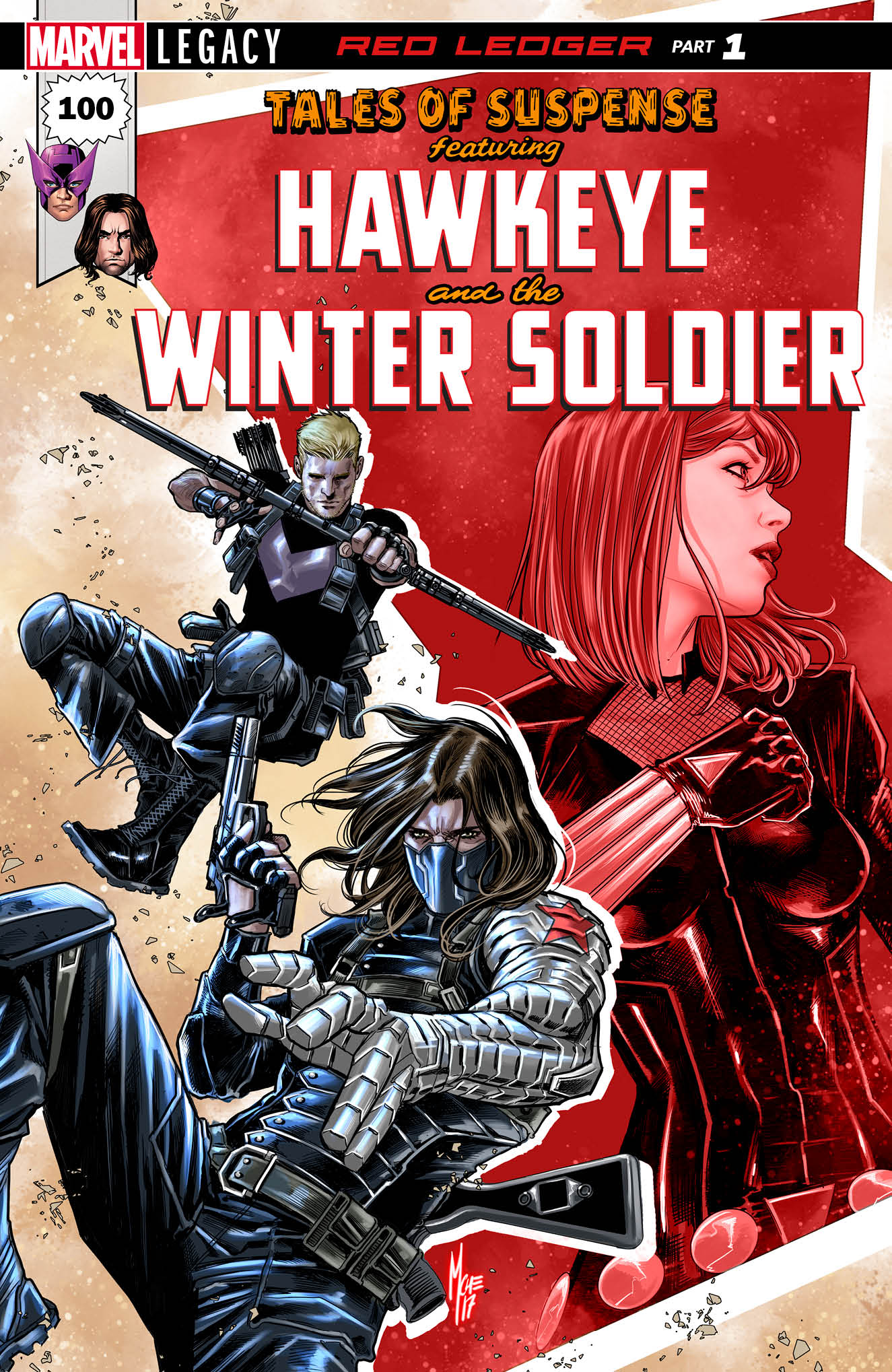 > SPRINGING FROM THE PAGES OF SECRET EMPIRE! THE BLACK WIDOW is dead…but someone is killing her enemies. With a broken heart and a bloody trail to follow, HAWKEYE is looking for answers. And the only person alive who may have them is Natasha Romanoff's OTHER ex-boyfriend, THE WINTER SOLDIER. Can they trust each other long enough to unravel the web of mysteries that Black Widow left behind?
> More scans:http://insidepulse.com/2017/12/23/marvel-comics-legacy-spoilers-tales-of-suspense-100-featuring-hawkeye-the-winter-soldier-in-search-of-the-avengers-own-black-widow/
> Cover clue to 102:http://insidepulse.com/2017/11/21/marvel-comics-legacy-february-2018-solicitations-spoilers-is-black-widow-back-from-the-dead-is-she-caught-between-hawkeye-winter-soldier/
They're taking this renumbering restart gimmick a bit too far by giving ToS to Hawkeye and Bucky. *sigh*
So, do you think Natasha is alive or that it's all (wanting) misdirection - maybe even a NEW (copycatting) Black Widow? Will YOU stick around to find out?
No idea how long has passed since Secret Empire - Omega #1 where WS first saw "clue" [attached] that Black Widow is still alive.
Hawkeye came across spot on enough in character (maybe a little disregard for the whole killing banner episode).
So, do you think Bucky was shooting bullets to KILL Hawkeye. This felt like just another new take on his motivations and priorities with absolute disregard for the whole Man on the Wall episode.
Chernaya is the country that Punisher is concurrently invading as the new War Machine
https://www.comicboards.com/php/show.php?msg=ironman-2017121320590805
. Was Chernaya ever seen in another book?
On that last page - how much time do YOU think elapsed between the top panel and the bottom panel explosion? For some reason, can't help but think the time elapsed will have to be an annoying amount alotted to anticlimactic escape.
The only notable scene [attached] that is in passing, besides Hawkeye's winning fight showing, was his flashing ACTIVE Avengers status and casually 'gets away with' burning down that funeral parlor.
SOURCE of HOTLINKS:
https://comicstore.marvel.com/Tales-of-Suspense-2017-100/digital-comic/46812
---
Support Cancer Research and Alzheimer Research.