Harley Quinn 031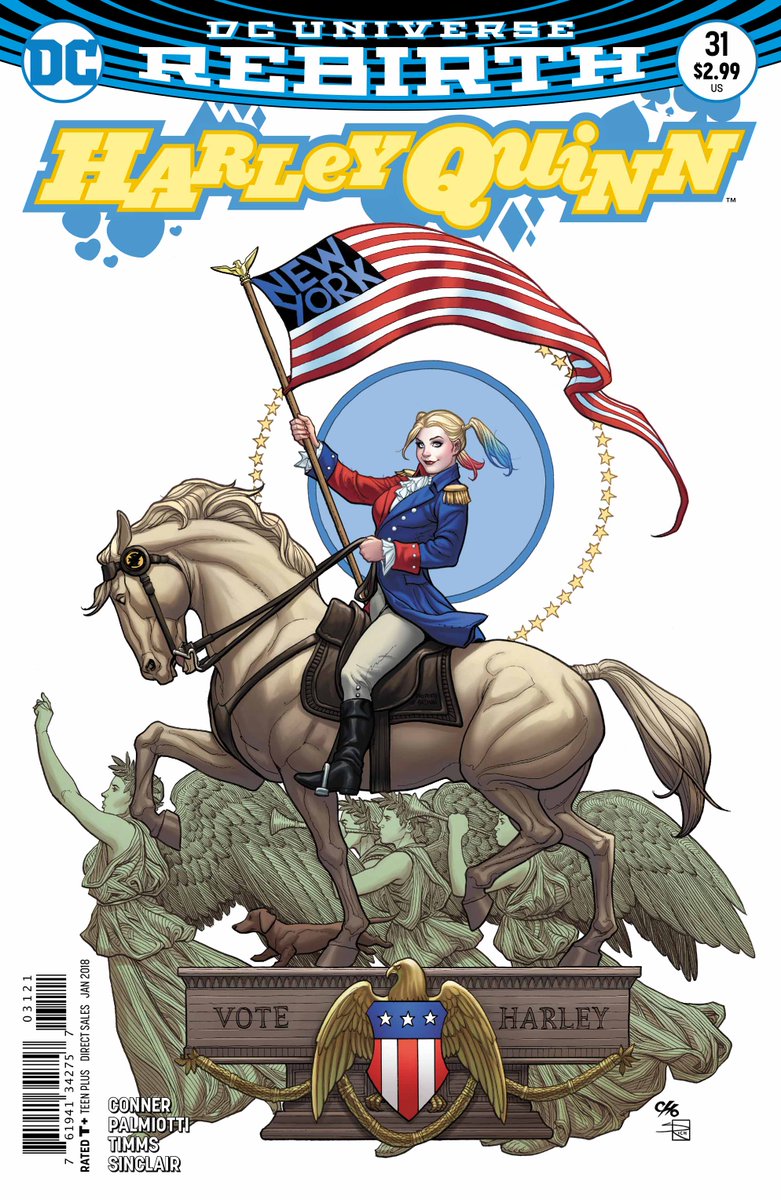 > "VOTE HARLEY" finale! It's all come down to this: Harley and her adversary, Mayor DePerto, have trotted out every dirty trick in the book...and now it's up to the people to decide who will lead New York City into the next decade! No matter who wins, let's be honest with each other: it might be time to consider moving to L.A.!
The 2 beautiful Frank Cho covers are appropriate for this election arc but on the other hand do not do this (penultimate?) issue enough emotional/evocative justice! It inspires the new banner submission! That last page shocking cliffhanger was the end of a very drama building chapter! After this there will prob be more anti-vigilante readers that will be rooting for Harley to resort to extreme measures with her moiderfyin' methods in this particular sitch! This issue had it all. On top of the above, very good...
-lovely inside art and color
-consistently fantastic lettering!!
-likability factor of Spoonsdale catching up to Commissioner Gordon's
-Tony and Tool
-(not so PC) hug for Ivy
-Sinn developments and team-up
-heartwrenching for Macabre and Son
-storming the castle scenario
-believable danger levels
-despicable and evil villains
-"hyperaroused" hotstuff Harley who's fun and done spot-on here
DID YOU LIKE? What do you think will happen with Mason and Mayor?
It's still VERY annoying and frustrating how this is still a totally different version of the Harley in Suicide Squad but both have been equally good to read of late so it ain't dealbreaker.
SOURCE
https://www.readdcentertainment.com/Harley-Quinn-2016-31/digital-comic/T1625300315001
---
Support Cancer Research and Alzheimer Research.