Super Sons (2017-) #11
> "SUPER SONS OF TOMORROW" part two! The Super Sons are on the run after discovering Superboy's dark destiny. Will Robin be able to protect his friend from the Batman of Tomorrow?
https://pbs.twimg.com/media/DRdSf93UEAADj5G.jpg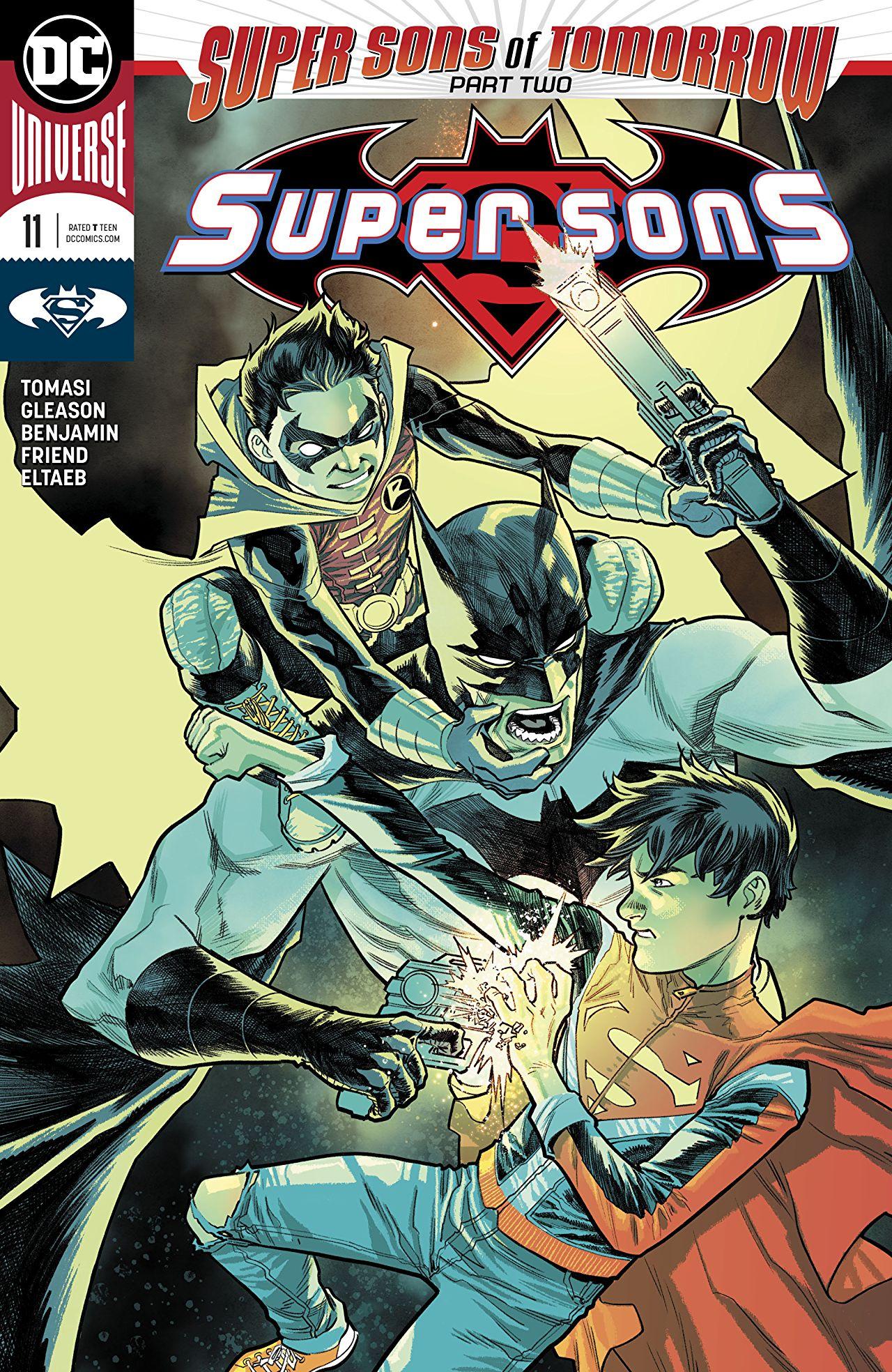 https://www.readdcentertainment.com/Super-Sons-2017-11/digital-comic/T1663800115001
http://www.weirdsciencedccomics.com/2017/12/preview-super-sons-11.html
http://www.gramunion.com/whelmxd.tumblr.com?page=3
http://www.hostpic.org/view.php?filename=1712271657340116.jpg
Were the othersite links helpful if you didn't get it? Please add YOUR comments! Does this crossover fill all YOUR wishes?