Batgirl 018
> It's the holiday season in Burnside, and everyone is getting into the spirit…including Harley Quinn! After the maid of mischief infects Barbara Gordon's company party with a killer virus, Batgirl must embark on a wild-goose chase around the city to find a cure. The clock's ticking—will our hero save the day in time?
This was an empty Harley Quinn guest appearance. It favors her Suicide Squad continuity over her own HQ title. It was very disappointing she acted sooooo murderously and had such disregard for collateral damage -especially- over the Holidays. Terrible. Her twisted version of A Christmas Carol clues was not really that engaging. Haven't bought Batgirl in awhile and none of her characterization or that of her 2 generic GF's has tempted me to get next issue. The art was okay, the cover blurb: clever, and the ONE page appearance of THE WRAPPER was fun. Otherwise, bah humbug.
How 'bout you?
Preview Pages 1-3:
https://www.readdcentertainment.com/Batgirl-2016-18/digital-comic/T1615400185001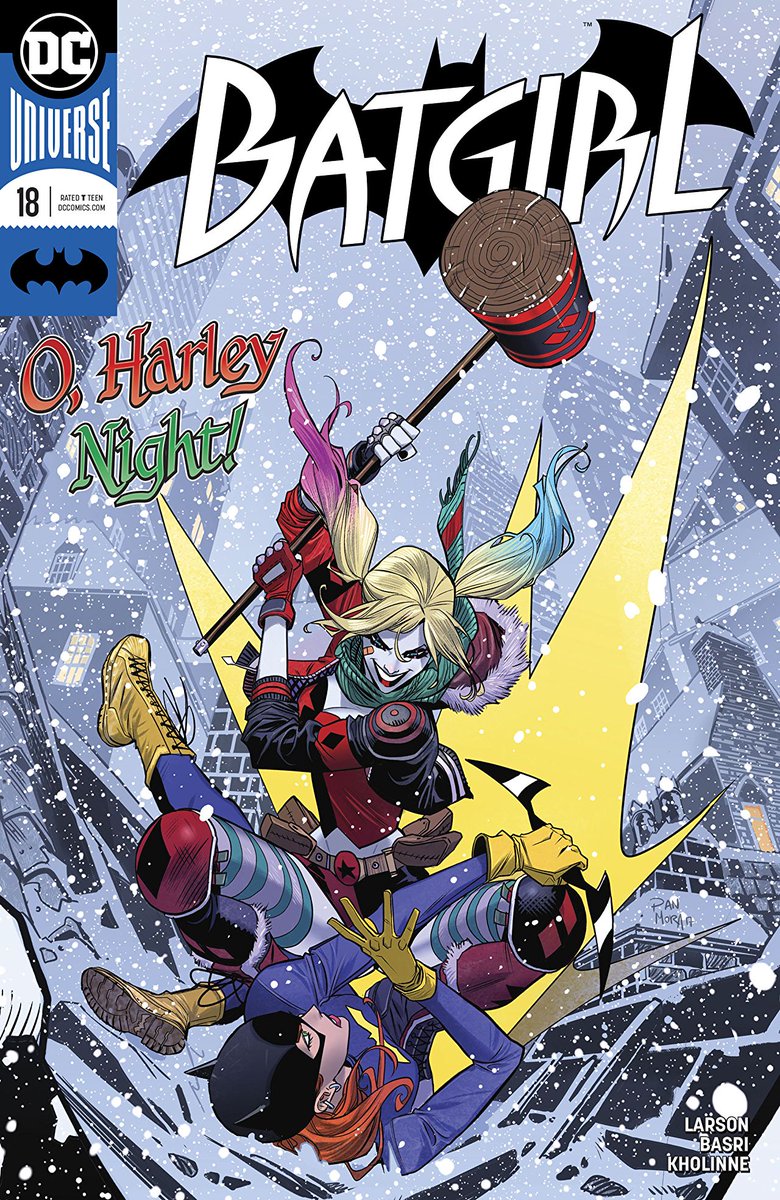 ---
Support Cancer Research and Alzheimer Research.