Iron Man #7
http://marvel.wikia.com/wiki/Iron_Man_Vol_1_7
http://www.supermegamonkey.net/chronocomic/entries/iron_man_8.shtml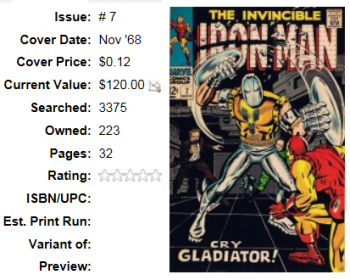 Melvin Potter became a very interestingly layered MU supervillain character since Frank Miller used him in his classic DD run. [Equally layered Kallark stole some of Mel's thunder since his Shi'ar introduction.] Classic Gladiator was mostly a fun superthug before all that. Like this ish - especially tying him into that Maggia/Nefaria storyline. He's lost some of his appeal since all the heroes have gotten unlimited upgrade upon upgrades - especially considering him for an Iron Man rematch. Not that a good writer couldn't come up with a satisfying story scenario.
Do you have memories of this battle? Or look forward to eventually reading it?
Check out the links below and maybe add your commentary:
Quote:


Volume 1
Publication Date Nov 1968
Words Archie Goodwin
Art George Tuska
Iron Man's back is against the ropes, as he finds himself at the mercy of the Gladiator's whirling blades. Can Tony Stark save his friends from certain death? Find out when the Maggia strikes!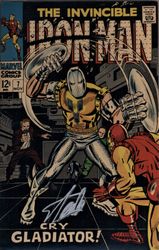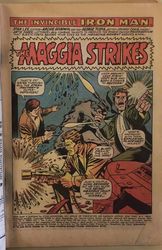 pg 1 attached
pg2-3
https://comicstore.marvel.com/Iron-Man-1968-1996-7/digital-comic/2957
pg12-13 attached
pg17-18 attached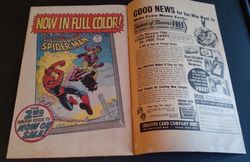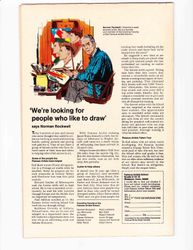 ---
I miss Dad & Dan.