Infinity Countdown 001
• Cover is dumb image.
• Messy numbering system and index set up feels like another round of unfairly frustrating/challenging chronology with all the other titles and crossover titles.
• Infinity Stone Recap Page neatly summarizes the Infinity Countdown Prime #1 completely
• Prelude mystery man commanding unnamed dwarf to do something. Any guesses? Probably (obviously?) wants to make an Infinity Guantlet, eh? Is that 'him' on the cover?
XITAUNG STORY
Not the most interesting lead in. It doesn't followup the wanting GotG storyline that got that series cancelled. So, there's that. Pregnant Bakian is not the most charismatic player to draw readers in. The Nova Corps is still a hot mess, imo. Talonar's head has it's own built in healing factor to survive that foot stomp by Drax. And Mar-Vell's Nega-Bands seem useless. Quinon is another 'nobody' that tries to grabs fans. Drax's comedy relief was okay but hardly enough to carry the battle. His fighting pacifism principles and the Raptors had some entertaining showings. Enter: The Chitauri because this Event has to last for awhile.
TELFERINA STORY
Another failed storyline of the GotG series being wrapped up. But this one involved a more interesting clash of more interesting characters, more admirable artwork, and the SURPRISING FATE OF GROOT resolved! Not sure if this is before or after NO SURRENDER in Avengers... anybody? Rocket's loyalty to his friendship with Groot never fails to impress. That flarkin' giant tree man looks flarkin' scary. Nova Rider is like window dressing. This AWOLAnt-Man interpretation is STILL not my favourite but he does get a decent shot at The Gardener and makes a funny Elderwear observation. Groot saves the day is noble and heroic and the SURPRISING FATE OF GROOT should be ...well... "the talk of the town" for yeeears!
MADRIPOOR STORY
Argh. No disclaimer to finish the ToS series first. Boo. This ruined the Widow surprise. Her agenda to stay hidden is sadly not explored. Tying her in to Logan's Infinity Stone arc is clever enough. And the hiding place for the stone is nicely bring a smile for the last panel reveal. Curious why Logan doesn't keep it on himself. Curious how this will change Nat's path. Curious to find out the format for telling of the other 3 Stones.
All in all average and subdued kick off.
https://comicstore.marvel.com/Infinity-Countdown-2018-1-of-5/digital-comic/47478
---
---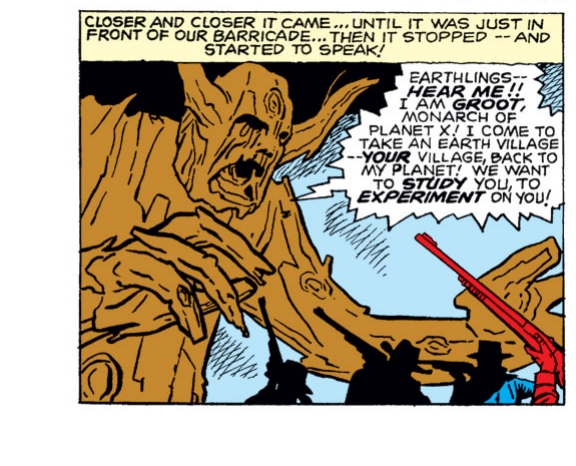 Support Cancer Research and Alzheimer Research.