Spider-Man 237 (2018)
Miles verbally spars with Iron Spider.
Rio and Jeff have a heartening heart to heart.
Mom has a Mommy Dearest talk with Bombshell Jr.
Rulk pawns puny Putzgoblin.
Danika talks to somebody on the phone and foolishly considers outing Spider-Miles for a quick buck.
A decent soap operatic read with a terribly misleading(ie.WRONG) choice for a cover grabber. Better relatable read than Iron Man book this week (in spite of the annoying brackets in bubbles). It's not like, at this point, anyone thinks the story pace would advance things fast enough. The very nice (and quite consistent) art doesn't hurt any either.
Sidebar: Does anyone know if the cover for next issue
http://marvel.wikia.com/wiki/File:Spider-Man_Vol_1_238_Textless.jpg
was a previously -so similar- (fanart) piece/concept before now?? For some reason the image looks so familiar to me. Can't put my finger on it. Maybe it was Peter Parker: Spider-Man (Vol. 2) #22 or just the thematic confrontation of so many past Spider fights with Sandman? Not sure but it's kinda buggin' me ATM.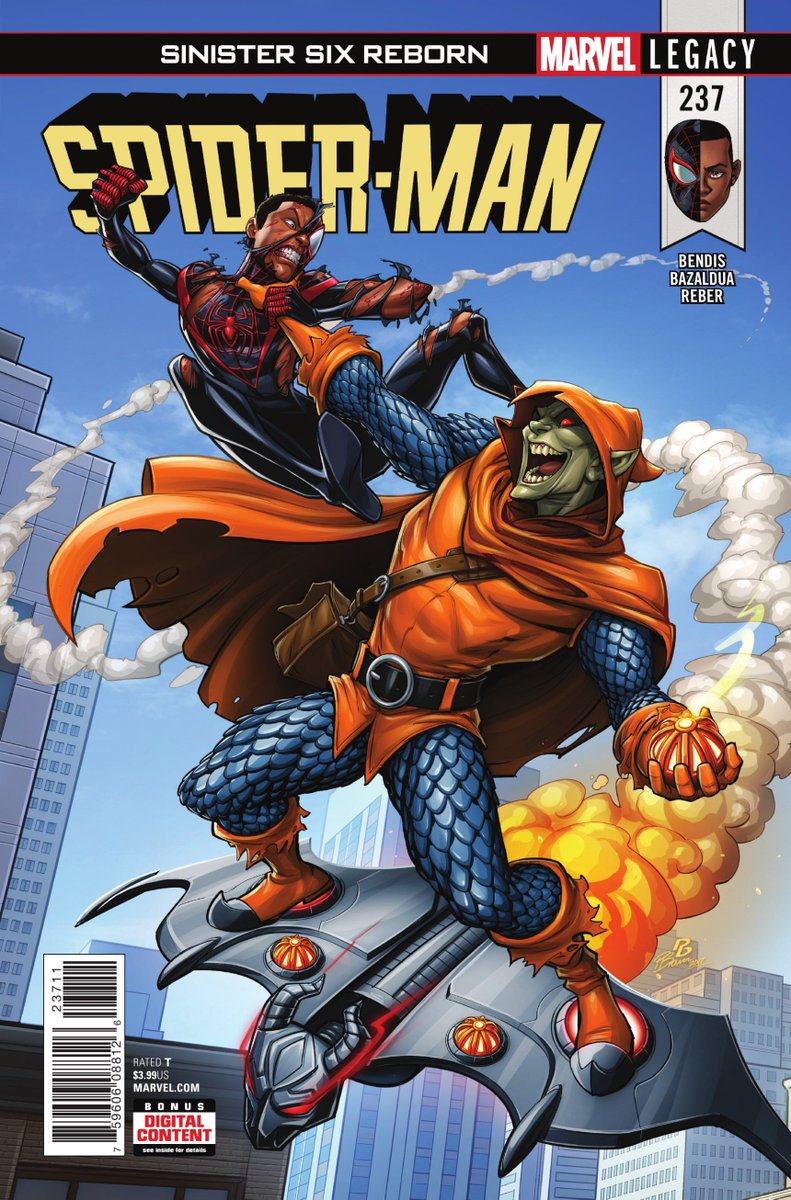 ---
Support Cancer Research and Alzheimer Research.