... K.I.S.S.I.N.G.
Red Hood and the Outlaws Annual 001
Is anyone else liking the current take on ("the new") Bizarro in this book? Now THIS was a special issue for being an annual as they were meant to be. Fun done-in-one. Beast's big bad guy. Great guest star: Grayson is an A-Lister. Engaging team dynamics developing. Spot on Bat brothers bonding. Great art. And Bizarro gets a beautiful beared babe as (maybe) his new girlfriend (that he's seen kissing)!
Okay, it does shoehorn him into a role that MIGHT prevent viscerally ired clashes against Superman that tend to recycle every writer but a lot of bad guys travel the right side of the tracks for storylines just like he is. He seems to be on this path since the fun Jimmy Olsen mini series team up (although that was a different incarnation, right?). As long as he's part of this decent run, so far, that he's doing the opposite of what he's historically done. His growth has been organic -literally and figuratively- and his ongoing connection and separation from Lexcorp continues to be interesting.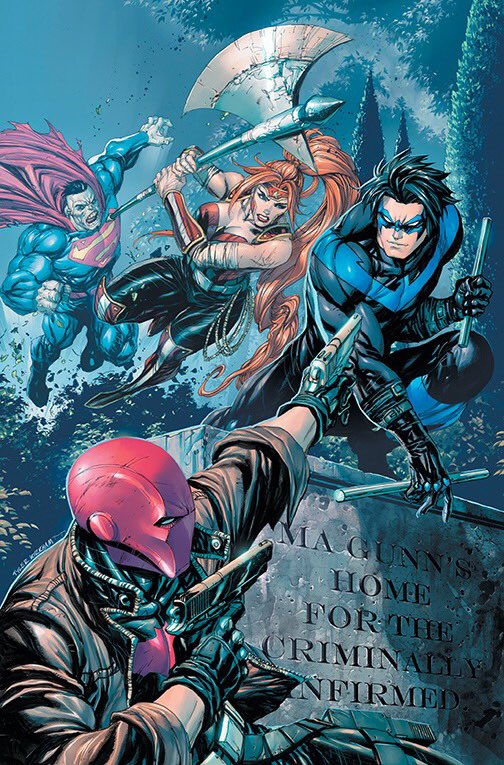 ---
---
Just found out about this earlier variant Kyle Baker cover that is very funny. related and worth reposting.
Albeit a homage and/or swipe from apparently the New Yorker toon in the last millenium - though your translation may vary:
http://artesecuencial.com.es/index.php/series/the-addams-family-la-familia-addams/
Support Cancer Research and Alzheimer Research.