Preview Page By Preview Page...
X-Men: Gold Annual #1
(SPOILER: Looks good.)
Great homage cover and art piece!
https://i.ebayimg.com/images/g/RSkAAOSwCtJaSsAi/s-l1600.jpg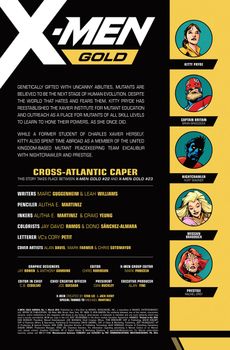 WOW. A placement footnote! Sweet reader friendly start. Brian still has the continuity beard.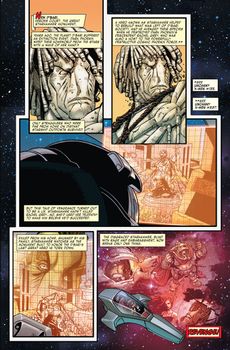 WOW. Warhammer! He's back. Great 1 page recap. The D'bari are a special small part of MU history. It would be interesting to see estimate of their stragglers numbers. Plus, it's perfectly appropriate timing if the story is Phoenix related given current crossover.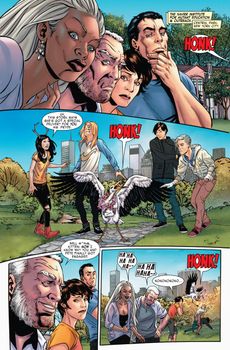 WHAT?! Engaged?! Okay, the art is VERY NICE, the joke is funny, the Gen X cameo is bonus, BUT HOW did Braddocks get that stork to do that delivery???!!!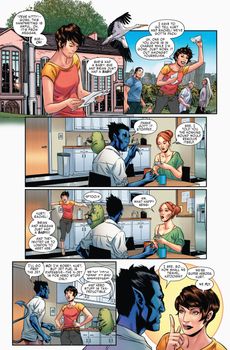 Little deets can be nice. Meggan has awful handwriting. The couple wants a small baby party. Jet fuel prices are high (they pay? cant 'mutant up' gas?). Doop drinks decaf (probably for the alliteration
). And super hero stuff -- is tax-deductible?! Say what? Are they cheating on their new 2018 tax forms?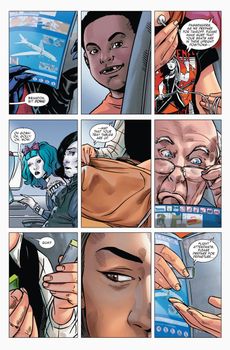 Weird 'interlude' page. Probably not consecutive pages? The 3 X-men flying coach? Somebody is a Lila Cheney fan - she's topical again? An albino couple - no probably mutants? Is old man offering gum to Brandon? Does everyone get a tablet - even the mystery passenger with sharp fingernails? Lots to think about.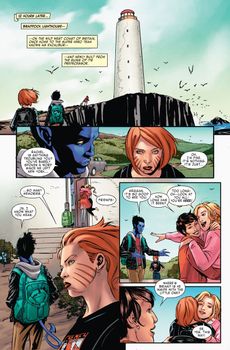 The Lighthouse is back. WEHT to the one that was destroyed? Meggan looks good, happy; can't wait to see what Brian and 'Excalibur' is up to now... A good preview, eh.
What do YOU think/expect?? And here's another teaser from the artist's [Alitha E. Martinez] twitterpage... Braddock Academy Danger Room??...
https://twitter.com/ariotstorm?lang=en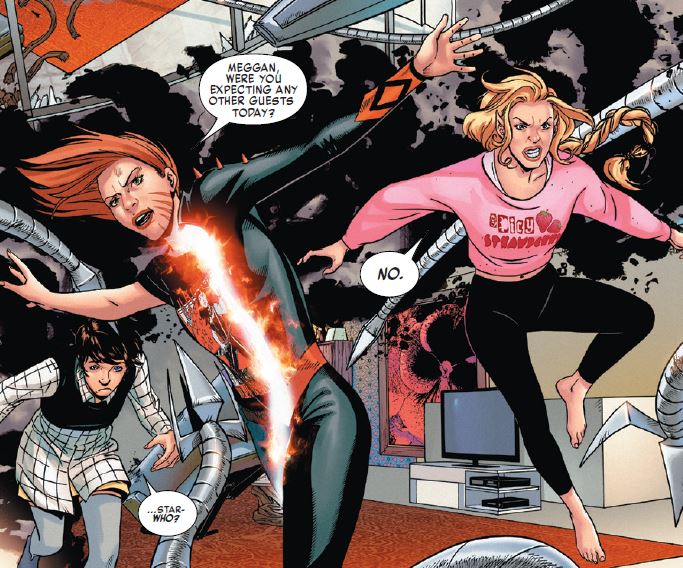 ---
Support Cancer Research and Alzheimer Research.