Y'know what?? NO COMPLAINTS!
All-New Wolverine 030
Enjoy this thrilling conclusion! It's ALL GOOD! Even Jonathan wearing a business suit works on that perfect last page, imo. The best part: LAURA SHINED for 20 pages straight! Literally on page 10! It was very satisfying to see her own the spotlight in her own book. The art was GORGEOUS. Great twist for the fate of OoX. Daken makes an incredible and surprising respectful gesture to arrange the funeral. Honey Badger brought plenty of fun. And there was some of the best snikting scenes ever. Can't recommend it all enough.
What will become of all the Murumasa metal? What will become of Sutter? Will this new hunt for Weaopon X financiers be a sideline of the X-men: Red? When will Laura don her mystic armor again? All perfectly fine danglers to keep interest in ANWolverine's book until RealWolverine returns -any day now- which, ironically, cut out all the good will Laura has worked hard for to own the classic codename. Okay, that kind of sounded like a complaint, sorry, let's turn that around and offer suggestions for her new codename since X-23 would be a step back and the thought of sharing the name "Wolverine" is extremely discouraging. How 'bout "Orphan-X"? Granted the Orphans are like a new familly for her and, of course, the fact her father Logan would be back with Marvel Legacy. Hmm... any other suggestions?
[p.s. Of course, the subject line was a joke - but it might have to be seriously used again for next review considering the upcoming Despicable guest star.
]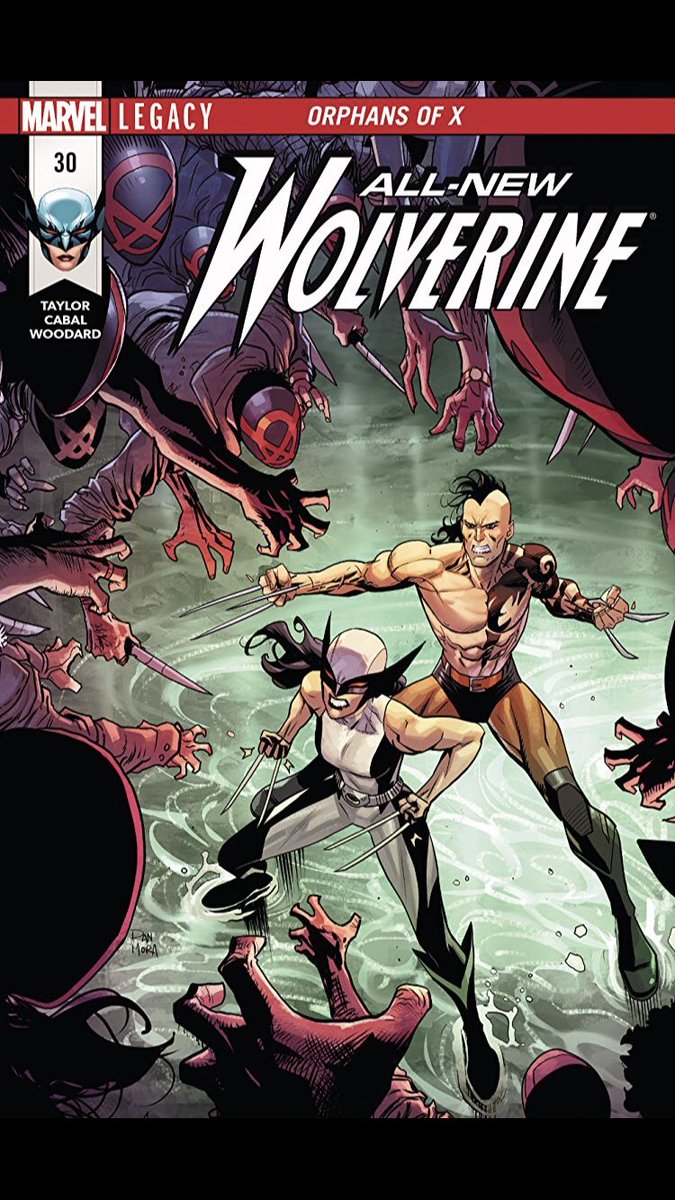 ---
Support Cancer Research and Alzheimer Research.