X-Men: Blue 022
The very disagreeable POISON arc and O5 X-MEN direction continues. Also, regarding Jeen and Tyke...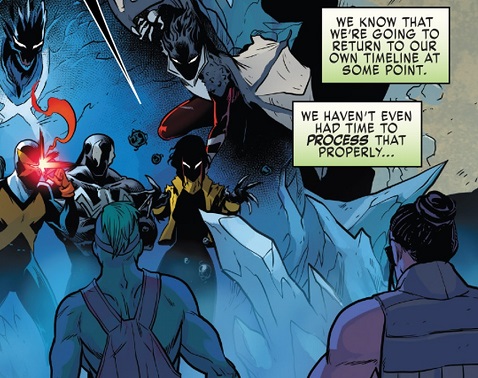 So, wait. Was it last arc with the Future Brotherhood clash in The Past that changed the Blue Team's mind and now their unanimous vote is to go back to the time they belong? This sudden space adventure has me confused at their LATEST POV about time tampering. Is it just plain BAD LUCK that they're delayed/stuck taking upon themselves to rescue Corsair across the galaxy? (They didn't even call in Havok!) What exactly is she saying here?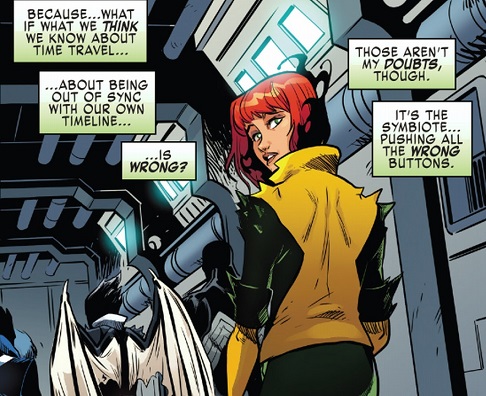 So, wait. Did she just contradict herself? What's this 'out of sync with our own timeline' thing mean, anyway? *shakes head*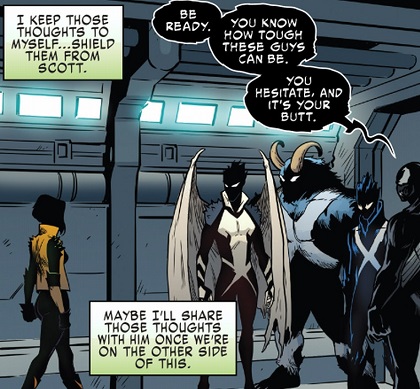 So, wait. This is just another example of SHARED PSYCHIC RAPPORT only working if it works for the story. Argh. Or Jeen is THAT good. Yeah, right.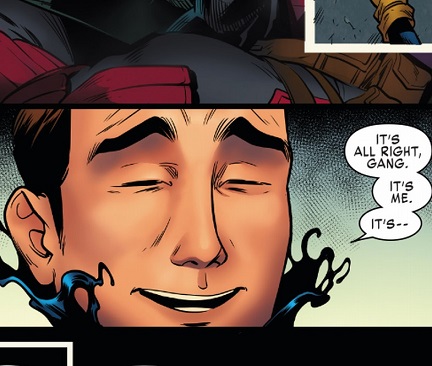 So, wait. Scott and his symbiote team upper (and mind melder) had him keep his clothes but not his visor? [sarcasm]Uh huh![/sarcasm]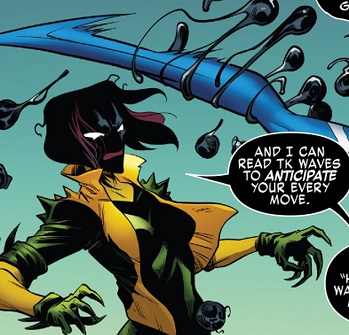 Another one?! Okay - so, wait. Reading minds is not good enough to have superfighting with the logically/precidented ability TP of the attackers thoughts. They have to upgrade Jeen more with the 'clever' concept of reading TK waves? Hmm... is 'clever' the best adjective here for this heroine?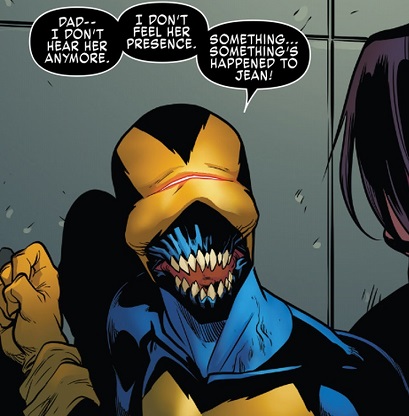 So, wait. Blue Team established no share TP link or comm link to keep tabs when they split up on the ship that was under attack? Is that a SO bad decision? Is that a rhetorical question?
https://www.comixology.fr/X-Men-Blue-2017-22/bd-numerique/609175
---
Support Cancer Research and Alzheimer Research.