Previous Post
> And I do get the feeling that you enjoyed this issue, yes? = )
Yeah, definitely better than the S.E. contrivances w/Captain HYDRAmerica and "wasteful" flashback pages.
> I'm not as convinced as you that the sliding timescale needs to be addressed too much though, it's always been reeeally fuzzy - I believe the "average" of the time-scale used to be, a few years back that is, around 14-15 years, yeah? Certainly a difference, but it was never set in stone. As long as things make somewhat sense, I'm not too bothered by it.
Yeah, "As long as things make somewhat sense,".
> Btw, I'm looking forward to the next issue! = ) The Waid / Samnee -team is pretty much a modern classic by now!
Yeah, an ALL-NEW Swordsman sooounds like fun. It will be interesting, maybe good maybe bad, to see if there is some canon connection with the ALL-NEW Swordsman to the classic MU Swordsman -or any of his Legacy wannabes since.
http://marvel.wikia.com/wiki/Captain_America_Vol_1_696
It's kind of silly to label it as a "Part 2" especially as we seem to agree that this issue was clearly self-contained. Perhaps it means an encore return of Rampart? Hmm...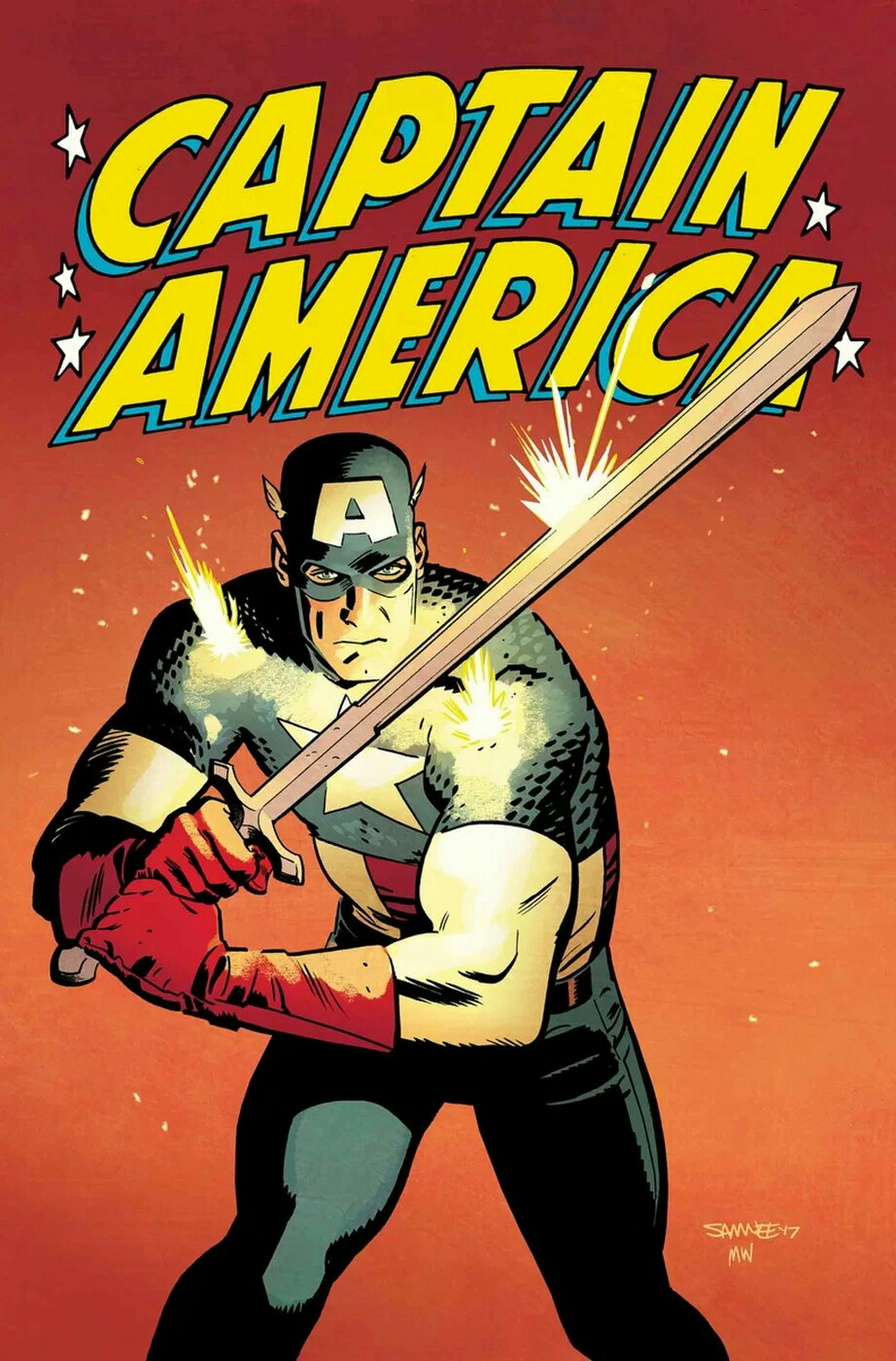 ---
---
Support Cancer Research and Alzheimer Research.
Havent we recently had an 'all-new' Swordsman - aka 'Swordswoman' who is a part of Euro Force and is the daughter of the original?
She only debuted in Avengers World #12 in 2014. Surely were not going to see ANOTHER so soon?