Runaways 001 (2017)
Have always put off or postponed reading volume 1 of the Runaways. Even after thoroughly enjoying Y: The Last Man every month it came out. Everytime they've guest starred since, or had a mini, it's been a real challenge to appreciate the nuances they brought to many stories. Sister Grimm's unique one-time magic too often confounds me with the debatable mechanics of how it always deus ex magicas things for an undramatic fix-all. Went into this series thinking positive thoughts of fresh start and expecting grabbing re-introductions to the cast. Instead, there is the discouraging perogative that the reader really should already be fluent with their origin, revel with Nico's vocabulary, not mind yet another timeline altered return, and not mind quickread slowstart to what seems like the 'same old' team eventually reuniting.
Sigh.
Only Nico, Chase, temporally rescued Gert, and a flashback cameo by 'their dinosaur' appear (contrary to the cover). Plus, there's a small part played by a podiatrist (who might but shouldn't be throwaway because she still has the specs) and a face-unseen supervillain with a magic-familiar cat. The only interesting thing for me was to see that there actually is a penalty to pay if Nico repeats a magic spell which is against her neverending shtick to stay topical among Marvel's mystics.
You will probably like the relaunch much... much more. Will you stickaround for
#2
?
Well, these promo info pages were... posted:
https://scans-daily.dreamwidth.org/7028458.html
And lots of creative energy on... variants:
http://wizardworld.com/wizard/runaways-1-exclusive-variant-covers-and-preview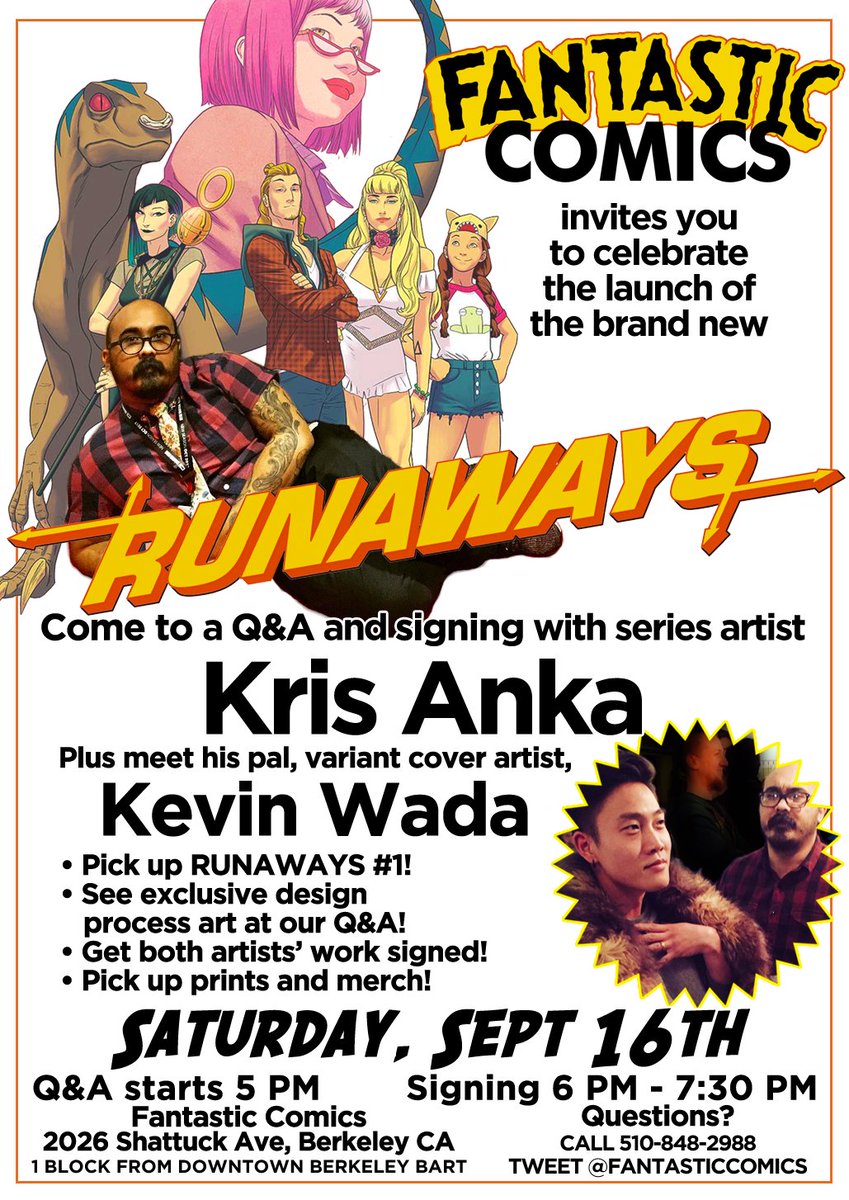 ---
Support Cancer Research and Alzheimer Research.