Previous Post

A good 616 Spider-Man comic. In 2017.

Christmas is still only a month away, and we got a miracle early.

Peter Parker - The Spectacular Spider-Man 006
The story was very good... right up until the time were he unmasks himself.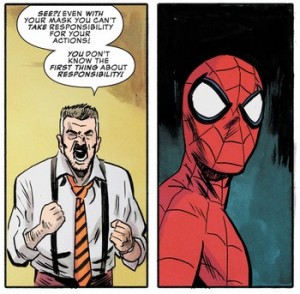 The art was servicable and made up for with the entertaining character piece spotlights on the JJJ/Spidey dynamic story that was VERY GOOD. Heck, there were even excellently incorporated footnotes. This thread should be growing with branches galore to match the debate of the rights or wrongs of him doing the same during the Civil War - before the reviled OMD/BMD. Was it reeeally the "responsible" decision that Peter makes - so impulsively here???? Hmm... (Probably not.)
---
Support Cancer Research and Alzheimer Research.