Quote:

What maturing age is his cloned body? I know it's a clone of the original Doc Ock's body, with a consciousness-copy inside, but that's it.
I would say that, apparently, his body is the same age than Peter, Kaine & Ben.
The whole purpose was to create a "superior" GMO which would combine the biological strengths of both Peter Parker & Otto Octavius (the body is more a GMO than a true clone since it mixes the DNA of two persons).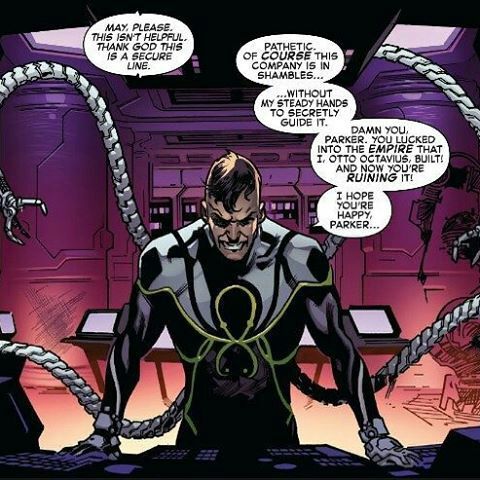 (NB : It is only a speculation but I think that, deep down, Octavius still cares about Anna Maria Marconi, and, unconsciously, he also tried to create what he believes would be the "perfect man" for her.
Anna Maria is still very young. So, the "Superior Octopus" body had to be young as well.)