Previous Post
Quote:


Wait wait wait. There's a female Nighthawk now?
Yep. Apparent revelation as of Occupy #8.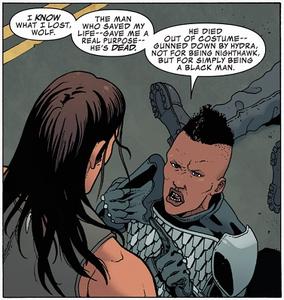 ---
I miss Dad & Dan.
Supreme Power Nighthawk (recent leader of Squadron Supreme): dead. I'm sorta happy about this.
The original 616 Kyle Richmond is still alive.
And Joaquin Pennysworth should still be alive.
Maybe they'll eventually find Ultimate Kyle around somewhere.
Could be enough for a whole Nighthawk Corps!