Previous Post
Quote:


Wait wait wait. There's a female Nighthawk now?
Yep. Apparent revelation as of Occupy #8.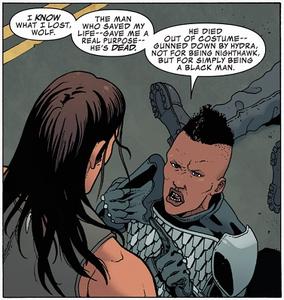 ---
I miss Dad & Dan.
Is he still around? I thought that there was a previous female Nighthawk before, but I could be wrong. Whenever I hear Nighthawk, I just think of Kyle Richmond, but isn't there also a Squadron Sinister (Evil.) version of him as well? Thanks.