Previous Post
X-Men Blue 020 (2018)
Marvel commissions Art Adams to crank out a boring cover???!!! Editors & creative team compound the temporal infractions by adding to the many examples of paradox illogic with this neverending O5 plotline has done???!!! Now they have the crosstime jumping Future BotA Brotherhood, the original Xavier & his everlasting post hypnotic suggestion power, "alt-Emma & her forgetmenot company of alt-young X-mutants", and Present Magneto interacting with a psi-displaced recording - all actively complicit in rewriting the decades, years, and weeks that make up MU canon that we know???!!! There's only one thing to do, besides rant about this feeble story attempt to fix things: call in the likes of Dirty Harry! He'd know what to do about people messing with each and every 24hours...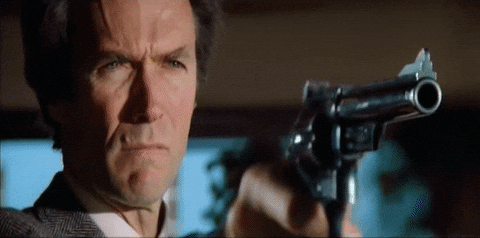 ---
Support Cancer Research and Alzheimer Research.
Couldn't make head nor tails of your post without (gasp) actually reading X-Men: Blue #20, which would be service above and beyond the call of duty at this point, so instead I googled and found this:
X-Men: Blue #20
So the O5 really are the O5. They were replaced in the past by a future evil Brotherhood version of themselves. Fight ensues, good guys win with help from their friends in other time lines, evil Brotherhood runs away, gap in the time stream is waiting to be filled by true O5 - but it can't be the O5 we know, because they've had too many experiences (and anatomical changes, in one case) to ever go back to exactly the way they way. So the O5 return to the present, the gap in the time stream continues to exist at the "moment" to use a possibly meaningless word, though the gap presumably will (must) be filled in some future story, but not this story, nor the Jean Grey story, nor the Phoenix story that just ended, nor Red, nor Excalibur, nor even Blue.
No resolution was given. The O5 just continue to exist in the present. The past just continues to have a hole in it.
Great.
Ugh.
At least I didn't pay money for this travesty.