Previous Post
Weapon X #½ [2002]
http://marvel.wikia.com/wiki/Weapon_X_Vol_2_%C2%BD
Never saw this one. How was it? Is any of it worth footnoting as canon today or purusing for visual delight? Going to search for nobody names: Malcolm Colcord, Brent Jackson and Washout when XMB archive search feature returns.
Wikia is not that forthcoming with recap. Guide seems to value the Wizard Special issue at only 5 bucks after all this time contradictorily only for the rare novelty of it. Even this old new-to-me gimmick cover variant for Weapon X #12 w/Stan Lee is going for 18 bucks on eBay today.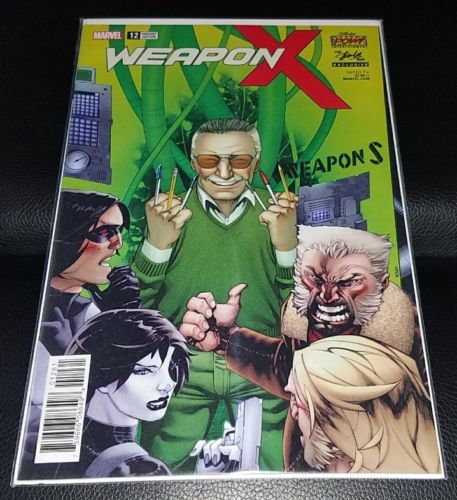 ---
Support Cancer Research and Alzheimer Research.
I did read a good deal of the series (Maybe even most.), but I only really remember the arc with Mr. Sinister and it gave us the origin of Scalphunter. I didn't really think that the series did justice to many of the characters (Especially Sauron.), but the Sinister issue was very good.