New Avengers #3
The second worst thing about this is that they're still calling themselves "AVENGERS". Argh.
The WORST thing about this is that they're still calling The Ultimates' space platform/crew by the name "ALPHA FLIGHT"! Blasphemy!!! Totally marginalizing the significance of Canada's premiere MU superteam. It's such a shame, eh. Hate it, hate it, hate it!!!
Other than that the issue was okay. Maybe a little light on true/good action but that was reasonably balanced with day-in-the-life downtime sequences. And maybe the average artwork gave the Knights of the Infinite merely an average intro. But that, too, was reasonably balanced by some nice nods, regarding them, to MU canon. Of course the unclear synchronicity of Marvel history from 616-U7 to 616-U8 might raise frustration levels in lieu of a Secret Wars finale. Now, they're tying this Big Bad Evil Moridun to the Kree and Skrull; this suggests evidence connecting these alien races from both 616-U5 and 616-U8 (if not U6 and U7 too). [Sidebar: Wasn't Kl'rt's last known status as leader of (all) Skrull forces? He'd might want the title King of Space, just sayin'.]
Out of the 9 members of the NA only Hulkling and POD were entertaining. Heck, even Dr. Ho was more fun to read than many of the team - certainly Power Man. Not really a fan of Wiccan, as superhero, but he sure makes for a good brother.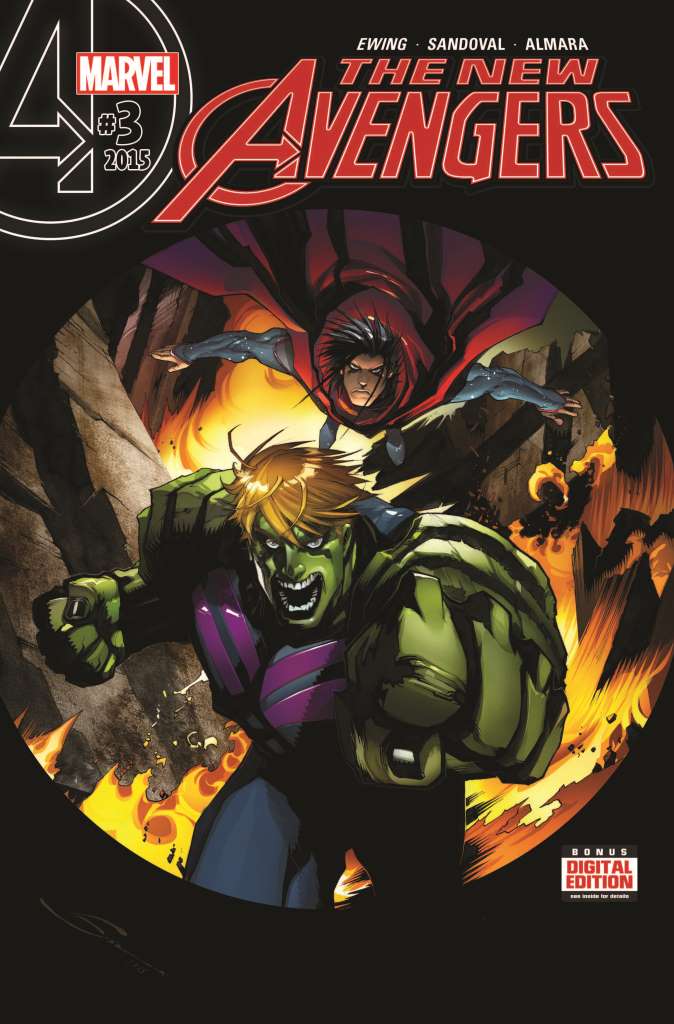 ---
Support Cancer and Alzheimers Research.