New Avengers #7
Two Power Mans is not enough, not to mention all the other double supernames in the ANAD MU, now we get two White Tigers!
Everything about Vic's power set continues to bug the heck out of me how it is disagreeably presented. With this issue featuring ONLY Ava and Vic of the team, that's a choice chunk of chi-power to swallow. Bah. And here we learn he has his messy equivalent of a Spider-Sense, in his evergrowing arsenal of abilities; it's he Bloodynose-Sense! Fortunately the ish was a
good
read again after the disappointing Moridun/Space King storyflop - that also hardly featured the whole team. Are we doing that again with this "team" book? Sigh.
Anyways, this was all about the White Tigers and the welcome return of The Maker to cause trouble and introduce the newest supervillain team (with the copied name of) The Revengers! [Curious: Anyone care to guess all their names (other than The Screamer easily ID-ed)?]
It was GREAT to get update on Angela del Toro. Her inclusion is very intriguing how she assumes the White Tiger mantle again. She was reportedly permanently lost to The Hand zombification process, poor girl gets a bum wrap. [Curious: Hmmm, what does that mean for
Black Tarantula's
fate?] Too bad, as she was comparitively the better WT, to me. So, it looks like Evil Reed procured the 1610 version of the Tiger Amulet to give her from the now, non-existant, reality? Huh. And yet the alt-Tiger God from their still exists and compliant with The Maker's plans? Hmmm. Curiouser and curiouser what Owen & Franklin are "re-making". As annoying as the Secret Wars reset was, as presented the Tiger Gods' temporatl sharing and physical merginging manages to be curious in a good way.
Ava and Angela better watch out 'cuz you know what they say curiosity kills...
Liked the art too. Loved the cover. Appreciate the ANAD hashtag #ing.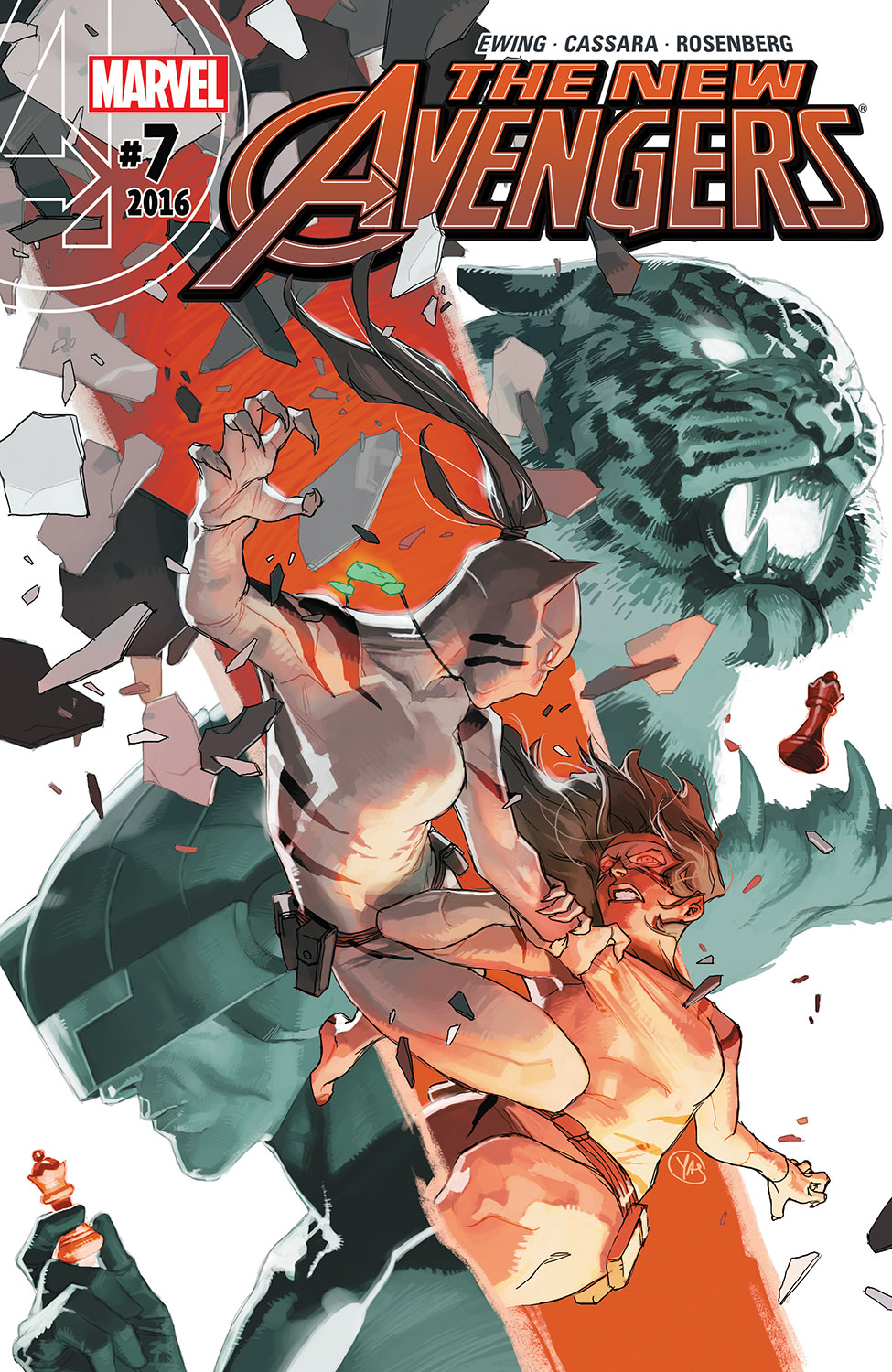 ---
Support Cancer and Alzheimers Research.