MARVEL LEGACY #1 First Look - Meet the 1,000,000 BC AVENGERS
Quote:


https://www.newsarama.com/35153-marvel-legacy-1-first-look.html
By Newsarama Staff
July 3, 2017 09:00am ET
Marvel Legacy #1
Preview

Marvel Comics has made it clear they're committed to Marvel Legacy being a game-changer for the Marvel Universe, and it all kicks off in September 27 with the 50-page Marvel Legacy #1 special by Jason Aaron and Esad Ribic, what they call the "single most important first step for any fan to jumping into" the initiative.

"Marvel Legacy #1 isn't simply a history lesson," describes SVP and Executive Editor Tom Brevoort. "Rather, it's the starting gun to a bevy of mysteries, secrets, and revelations that will reverberate across the Marvel Universe in the weeks and months to come! No character, no franchise will be untouched by the game-changing events that play out across its pages. Jason and Esad pulled out all the stops to fat-pack this colossal issue with as much intrigue, action, surprise, mystery, shock, and adventure as possible!"

In addition to showing readers how Marvel history and continuity is "all connected," the publisher promises the special will provide "shocks, twists, clues, and Easter eggs," set up the next year of Marvel storytelling and 53 MU series, and will feature a series of character returns, including "the most talked about return in comics."

Oh ... and the debut of the 1,000,000 BC Avengers - Odin, Iron Fist, Starbrand, Ghost Rider, Phoenix, Agamotto, and Black Panther - who come together for origin of the Marvel Universe.

Newsarama readers get the very first look at images from Marvel Legacy #1 and this brand new addition to Marvel history and continuity.

After you check out these first look pages you can also still check out our gallery of every Marvel Legacy animated .gif cover preview and the publisher's last announcement further describing the the initiative.

These early (albeit snarky) comments also at newsarama (link above) are hilarious! "cAvengers". HA!
:
> Joshua Pirog
> I didn't pay a penny for this preview and I still feel ripped off.
> Alex Wittenberg
> Who are they avenging back then? The Flintstones are at DC.
> Capernicous2
> Can we just have the original classic Jack Kirby characters back alive and whole??
> Jhemail Neeramanii
> "You know what we should do to explain, rectify and simplify our seemingly 'confusing' continuity? Lets add more made-up elements from even earlier in the time-stream" ...smfh.
> Tim Slopdog Holliday Kretzer
> For my money this looks great. Esad Ribic's art is ( to me ) the comic book equivalent of someone such as Frank Frazetta's or Boris' style. No way to know, of course, what it will turn out like after it's inked and colored, and as I believe we all know, the best of pencil work can either have it's greatness brought out even more........ or..... umm, not so much so. I hope Mr. Ribic's art is done justice by whoever is doing the inking and coloring.
> As far as the story goes ( the overall as well as the Cavengers ), I really like the concept. The details, though, again as we all know, will either make it or break it once it's published .......
> I'm still being patient Marvel..... With Captain Hydra and everything else you're asking for longsuffering and benevolent indulgence for........ Please make things turn out at least as good as you've been saying they're suppose to.
> Robert Wright
> Really would like to see Marvel course correct the ship, but I dunno man. Fool me once....
> Jose Velez-Martinez
> I'm going to give this a try. As pessimistic as I am about Marvel just B.S. ing us again, I WANT to enjoy the characters I spent over 38 years reading again.
> Tiredofyou
> Had me at Odin... lost me at Aaron...
https://www.comicboards.com/php/show.php?msg=thor-2017070406255317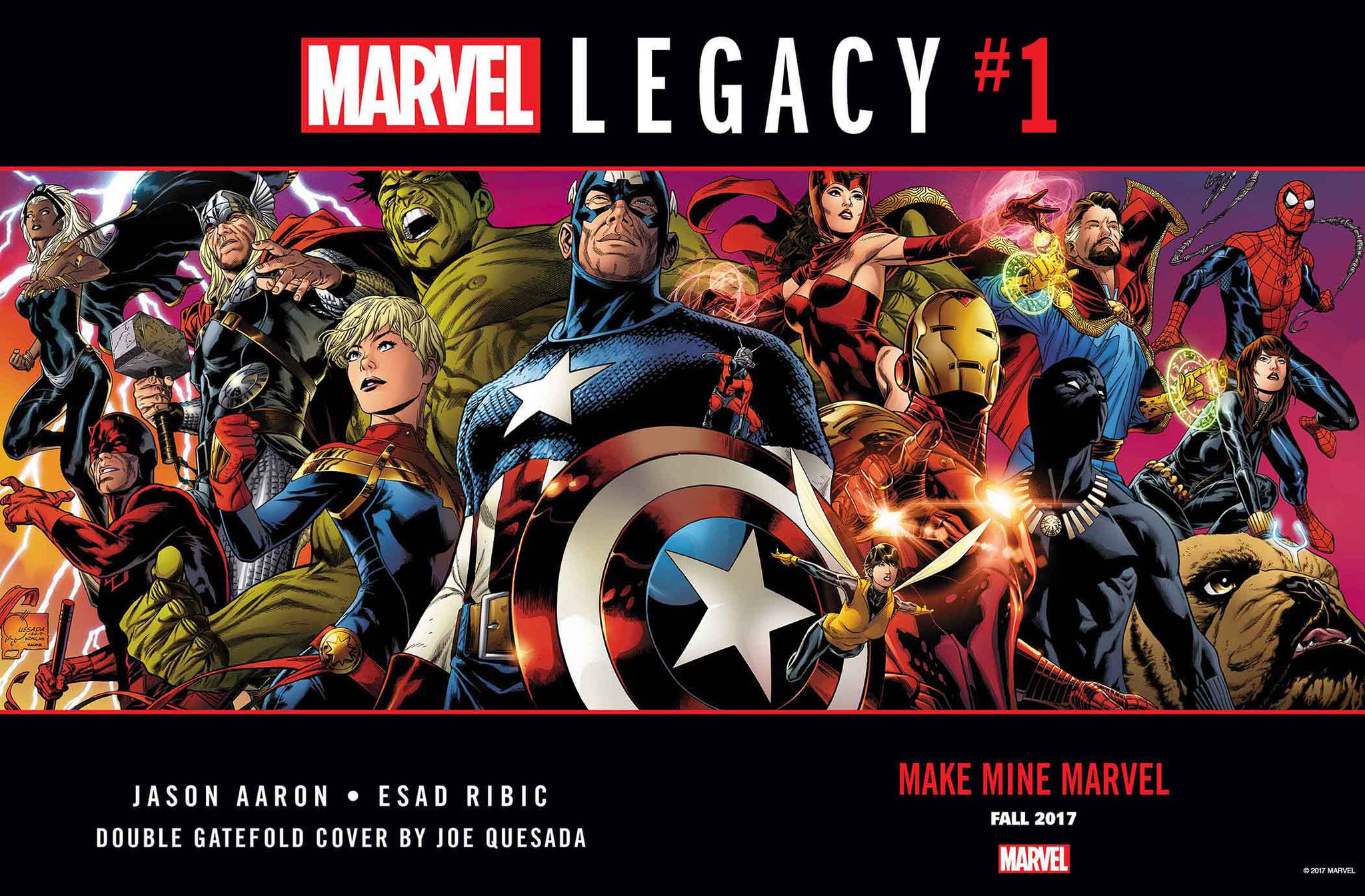 CLICK TO ENLARGE:
---
Support Cancer Research. Support Alzheimer Research.