How would YOU rate RATE Human Torch Jim Hammond -as an Avenger- from 1 to 10?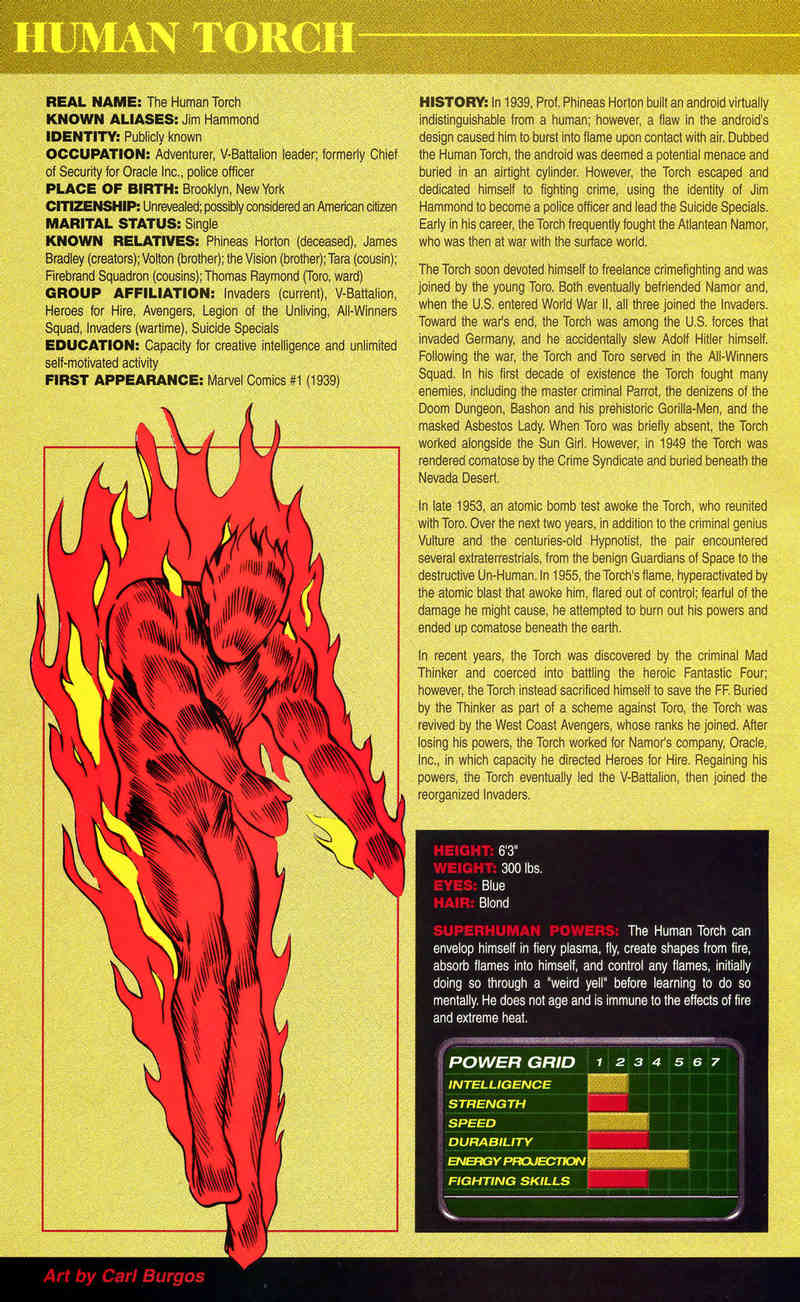 Additional Optional Questions:
How do you separate Human Torch as an android from the rest of the MU pack?
Which movie franchise film would you like to see him premiere in the MCU?
What was his best moment in comics, that comes to mind, for YOU?
Do you think Byrne's WCA #50
revitalized the character's "popularity" or was it some other back issue arc?
What should Marvel do with him now or are you happy with his future in
the new Invaders series
?
From what is recognized as the beginning the Marvel Comics superhero universe, waaaaaaaaaaaaaaay back in 1939...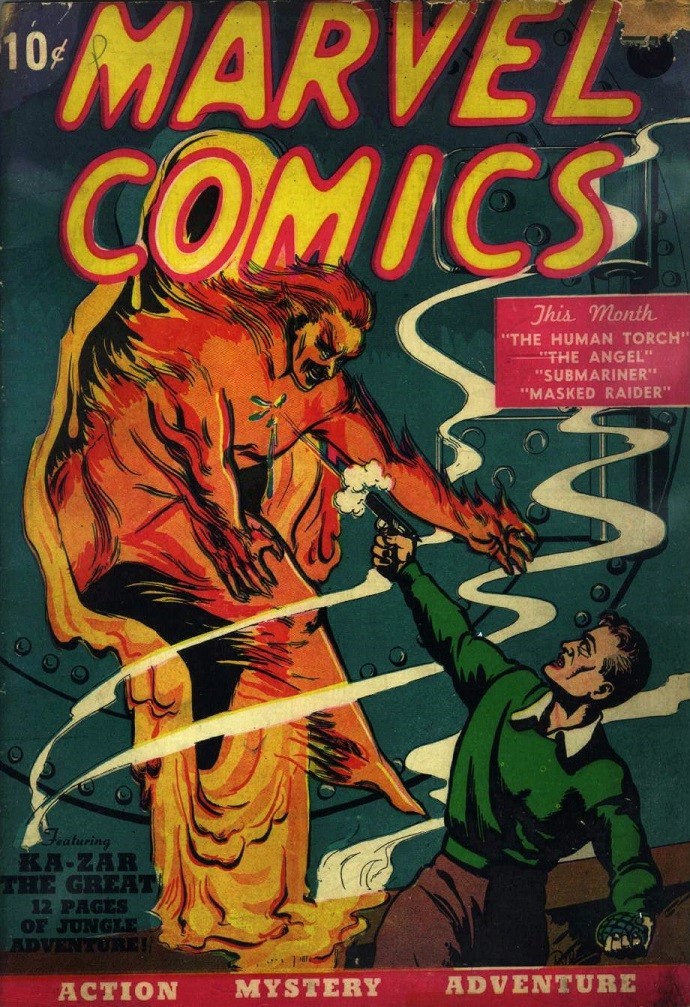 Which is your favorite of his original volume covers here:
http://marvel.wikia.com/wiki/Human_Torch_Comics_Vol_1
?
---
---
Previous Ratings:
Scarlet Witch.
Gilgamesh.
Hawkeye I.
Spider-Woman I.
Mockingbird.
Shang Chi.
Beast.
Tigra.
Dr.Strange.
Justice.
Mantis.
Jocasta.
Wasp.
Namor.