Shang-Chi 003
> SHANG-CHI VS WOLVERINE! Shang-Chi discovers yet another sibling he never knew he had! Even more surprising…she's a mutant! You know what that means…Shang-Chi won't be the only one looking for her. Enter: Wolverine!
https://aiptcomics.com/2021/07/02/marvel-preview-shang-chi-3-wolverine-vs-shang-chi-who-ya-got/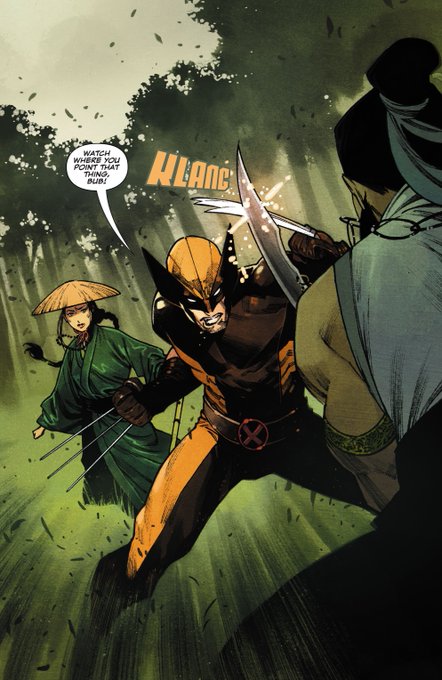 Did you like meeting Shang-Chi's "new", mutant, half-sister, Sister Staff, superheroine: The Lake Witch?! And she even rejects Krakoa! What's not to like about that, eh?
Wolverine didn't have to be in this, any mutant recruiter would do (after Twitter outshone Cerebro), and it would've been the exact same story.
ZHILAN has a unique staff power but doesn't really seem to have Avengers potential. What do you think?
Cover feels like a nice homage to Todd McFarlane and Bob Wiacek's grabber
Incredible Hulk Vol 1 340
.
https://www.comixology.com/Shang-Chi-2021-3/digital-comic/938387
---
Support Cancer Research and Alzheimer Research and COVID Research.