Passed on the mini but did skim #4. Seems worthy BPMB topic. Not crazy about the art, in general, and it appeared yet another unrevealed Cap vs Red Skull encounter in WWII - also adding to another canon battle of the Howling Commandos vs Nazis. Seemed an unnecessary retcon with new factors added to the origin of Cap's shield. Quick linksearch of issues to see if reviews would sway me otherwise did not entice (even though CBR had some big interest/praise in the finale)...
Captain America Black Panther Flags of Our Fathers (2010) #1 - #4:
http://www.mycomicshop.com/search?TID=19798879
http://hudlinentertainment.com/smf/index.php?topic=5767.0
#1:
http://marvel.com/news/comicstories.11662.sneak_peek~colon~_captain_america~slash~black_panther_%231
http://marvel.com/news/all.11630.captain_america~slash~black_panther~colon~_team-up
http://onestopgeekshop.blogspot.com/2010/04/captain-americablack-panther-flags-of.html
http://i116.photobucket.com/albums/o5/hallidae/Comics/11_CAPTAIN_AMERICA_BLACK_PANTHER__F.jpg
(Did anyone save these2 big versions before removed by
marvel.com?
)
#2:
http://weeklycomicbookreview.com/2010/05/10/captain-america-and-black-panther-flags-of-our-fathers-2-review/
http://www.seattlepi.com/books/419709_134297-blogcritics.org.html
http://tinypic.com/r/24cur7b/7
#3:
http://www.comicbookresources.com/?page=preview&id=5324disp=table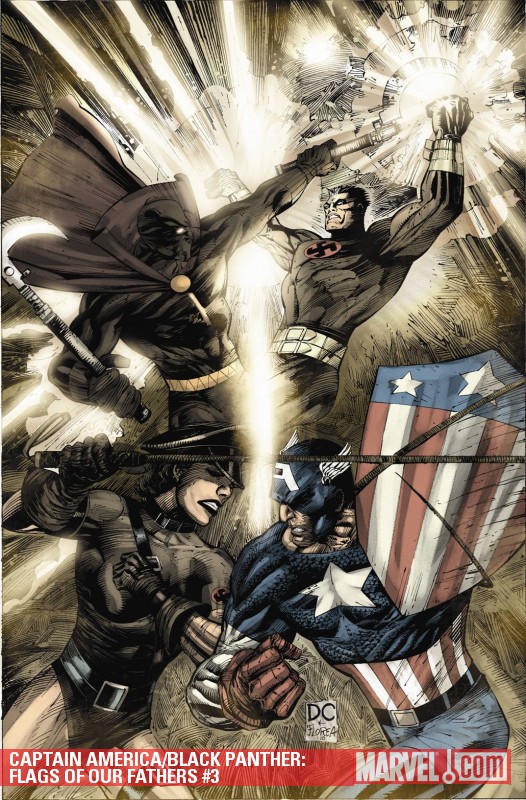 #4:
http://www.comicbookresources.com/?page=preview&id=5704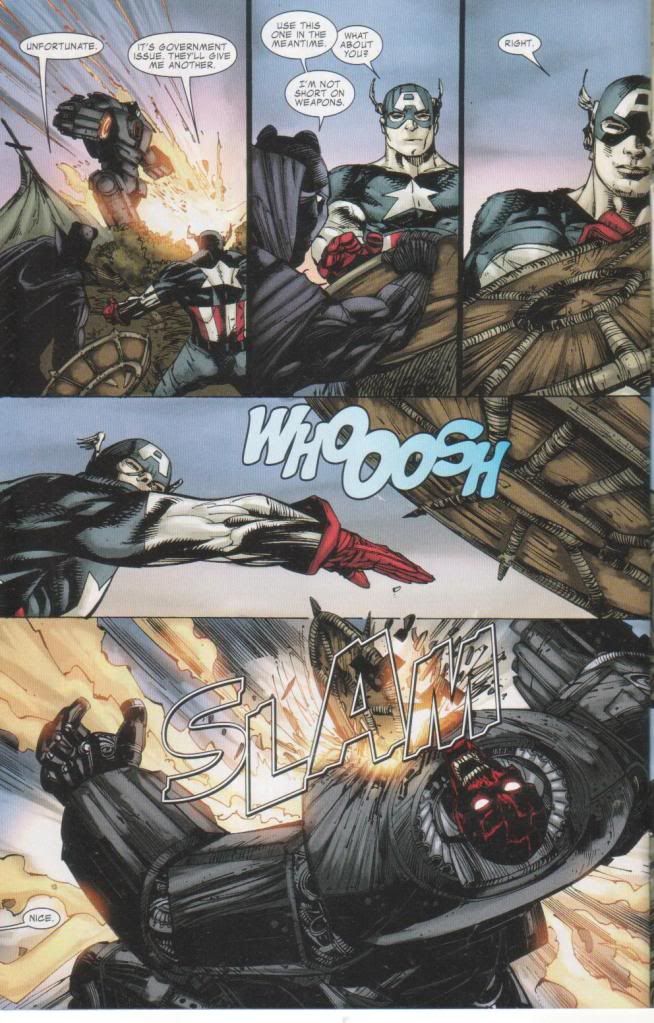 Did
YOU
like the story line? Azzuri as BP? T'Chaka vs Tiger Man? Master Man & Warrior Woman? Red Skull's armor? Gabe stealing vibranium? Like it in continuity?
---
I miss Dan.