New Avengers #10
Preview pages 1-4:
http://www.comicbookresources.com/?page=preview&id=18086
Here's pages 7-8:
http://www.comicboards.com/php/show.php?msg=comicbattles-2013091903584604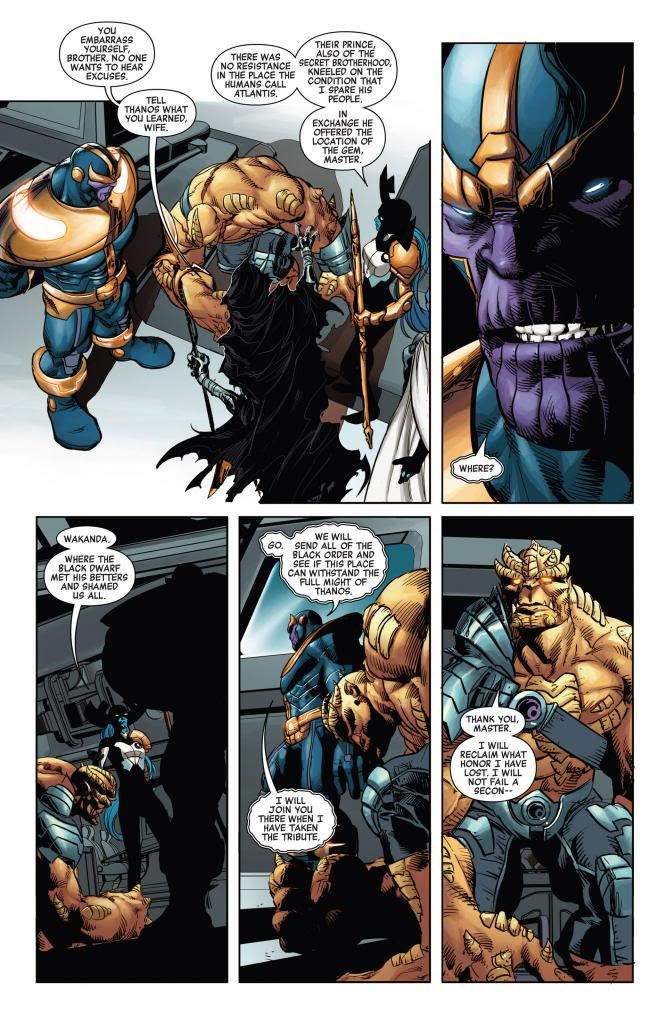 Comparitively speaking to the Infinity #3 book out this week this was leagues better. If you believe/want extremely gushing reviews and promise to comment on 'em back here
then click here to read 'em:
http://www.comicbookroundup.com/comic-books/reviews/marvel-comics/new-avengers
-(2013)/10
This one was particularly right about the annoying quirk of an oversized Beast - not to mention the well deserved Deodato artistic props! They forgot to mention the odd sight of Beast needing a parka too.
http://ca.ign.com/articles/2013/09/19/new-avengers-10-review-2
But what's up with the alien fleet's first strike?! There's seemingly like 4-5 different versions how the earthfall attack happened in 4-5 different crossover titles. That unclarity was offputting. And for that matter, why/when was Iron Man's proposal for doubling up dismissed? It made good sense. Was it because his misshapen shoulder pads?
Some high points of the story (besides the art):
• Key scenes and some history details with of the 5 Universal Inhuman tribes.
• Characterization of Maximus.
• Thanos earning some antagonist respect.
• Plot device of intriguing international locales to investigate separately. [Even though global hotspot circles seems to shift.]
• Presumably a new Wakandan landmark THE SPIRE OF VAL'HOUTH. [BTW how many of those other locales are real in real world?]
• The stare contest.
• Implications of Dr.Strange getting owned.
• Intro of a LOST TRIBE of Inhumans. Maybe/probably one of the five?
• Implications that Thanos lost 'son' is of the Lost Tribe!
---
---
I miss Dad and Dan.