Black Panther 012 (2017)
For being simply an all-talk, action-free, aftermath play, of cerebral debate and character decisions, it had some thought provoking observations revolving around what it is to be this King of this nation. And his last page surprise reunion (if you don't read online spoilers) was not to shabby either. Not the best book out but not bad this read. Fair commentary here:
http://www.newsarama.com/33683-best-shots-review-black-panther-12.html
However, the reviewer above said, "T'Challa is arguably a bit too soft in his conversation with the Midnight Angels" and it might be argued that he was not. The Midnight Angels did what they thought was right like any respectable superhero that 'bypasses' the Law and as a kindred 'one of the good guys' it seemed like BP could empathize and did not want to summarily crucify them with inarticulated cold superiority. And so, T'Challa then made believable comments about how the 'ends do NOT justify the means' when it comes to the Law passing judgement. It will be interesting to see his final decision.
What do you think?
https://www.previewsworld.com/Catalog/JAN171028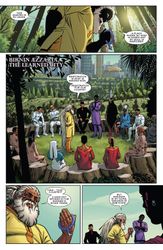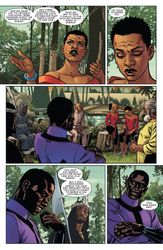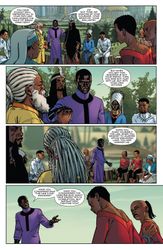 ---
Support Cancer Research. Support Alzheimer Research.