Entertainment Weekly article on the new Black Panther movie...
> http://ew.com/movies/2017/07/12/black-panther-ew-cover/
> Black Panther graces EW's annual Comic-Con preview issue, featuring an exclusive set visit beyond the border of Wakanda — the fantastical African nation where Chadwick Boseman's T'Challa rules over a secretive and futuristic society...
COMMENTS?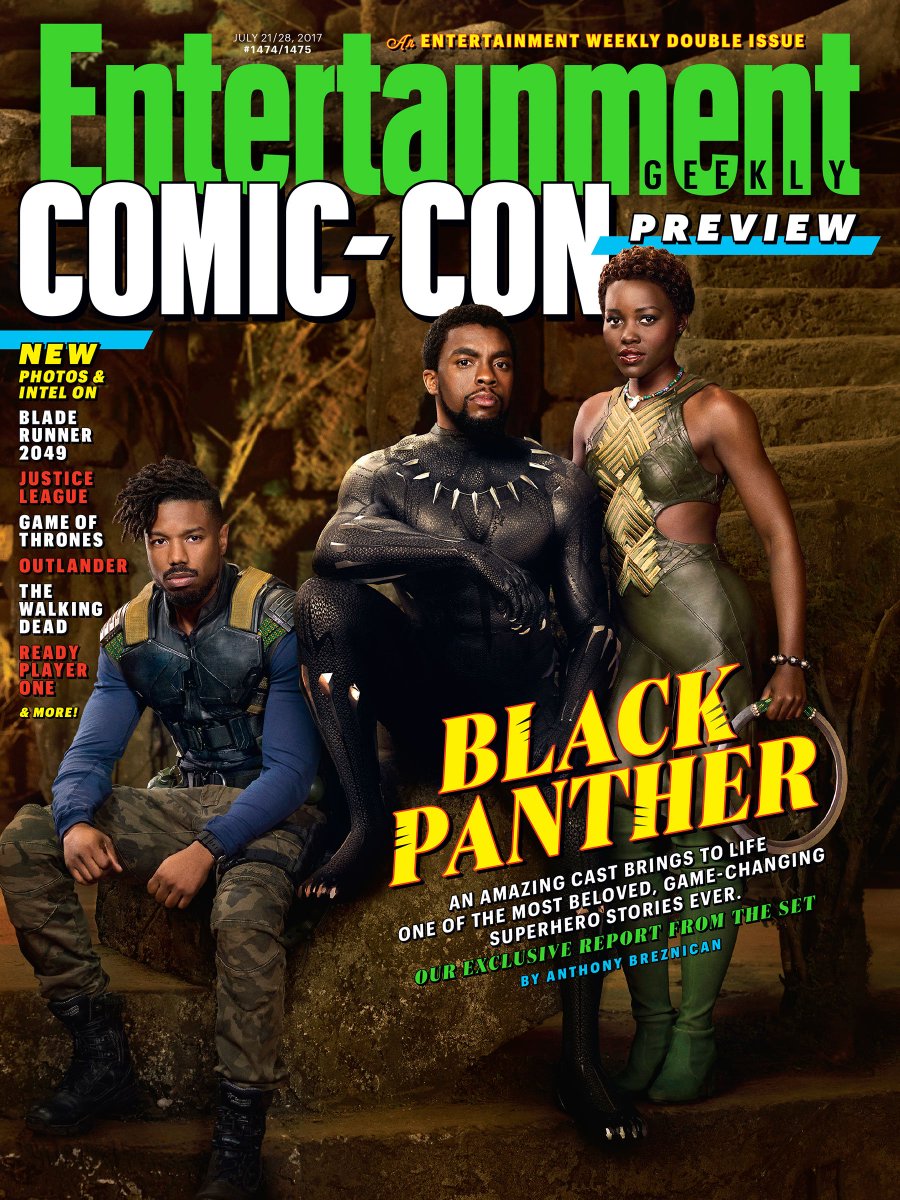 ---
Support Cancer Research. Support Alzheimer Research.