Playing chess.
No idea. Never seen either character play chess.

In a prep-war using all rescources.
The Mandarin should crush him here. He has the kind resources where he can seriously threaten to conquer or destroy the world periodically.

Combat both with standard gear
The Mandarin turns him into an egg-roll and eats him. Literally.

Combat both unarmed.
The Mandarin rips his arm off and beats him to death with it.

An arm-wrestling contest.
The Mandarin crushes his hand and smashes his arm through the table.

Deathstoke with standard gear, Mandarin unarmed.
The Mandarin should be just too strong for him, but then again Deathstroke has pulled off some wierd miracles with that standard gear. Pass.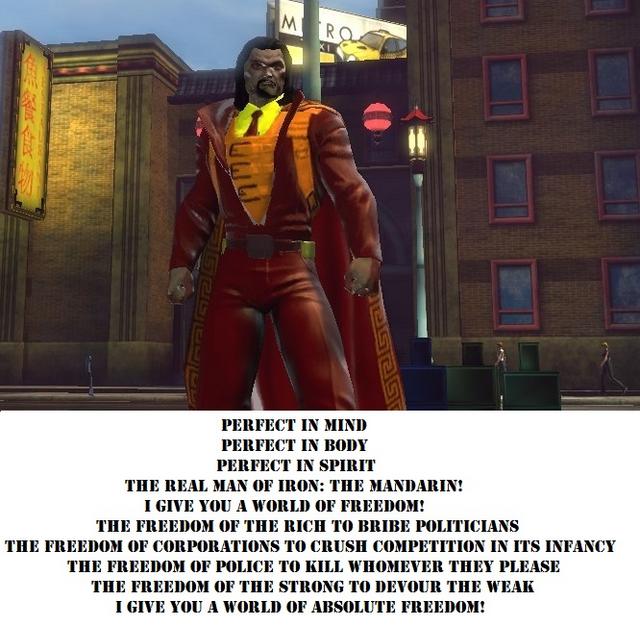 Posted with Mozilla Firefox 3.5.7 on Windows XP