Daredevil 020 (2017)
The cover was a lie, IMO. He doesn't switch back to original togs in the present. If anything it should have been reversed with DD in his Nu-costume examining his past one. Disappointing tease.
The "Purple" finale and aftermath confession to the priest was good enough. As predicted, no doubt easily so by most readers at this point, it was the Purple kids that wiped everyone's memory and conscious ability to ever entertain the thought that Matt is DD (unless Matt says so himself). It's a crazy-ludicrous powerful feat accomplished - that is also a bit... challenging in logic not to nitpick; but then Reed, Xavier and Strange did virtually the same miraculous masses mindwipe for Spider-man's secret identity after Mephisto essentially did the same by erasing Peter's marriage to MJ... *KOFF* Anyways, the point to be made now is that the feat probably cannot ever be repeated by the kids because they destroyed the unique Pyscho-Prism machine and to duplicate the machine and the between-panel circumstances and to work it just right... well, let's just assume no one will be able to repeat setting off, yet another detracting "Cosmic Reset".
However, also predicted in the previous post - wow, a month with no topical ddmb interest threads?!- the kids had no way of fixing any of the physical damage done by Purple Man - and indirectly DD. Sure, no one can connect any harm to Matt but the guilt must still be there for him; hence, his confession in the present. interesting perspective by the priest saying there is nothing to absolve DD of given than Matt willingly revealed the whole truth to him. And on top of that Matt confessed he enjoyed the thrill of running around NYC and beating on criminals with anonymity and no fear of guilt for his street justice... read a bit weird.
Anyways, it's a good thing he retold Foggy his secret identity despite the bad reaction to the news. His estrangement makes sense now and was an... understandable response. But given their longstanding relationship, the fact that it's lasted this long - it's read a bit weird (plot device) too. It's sad, that Matt would not tell Kirstie rationalizing it was for concern for her safety because of his love for her. He does not care for Foggy any less than Kirstie so the opposite call (plot device) is... curious, right?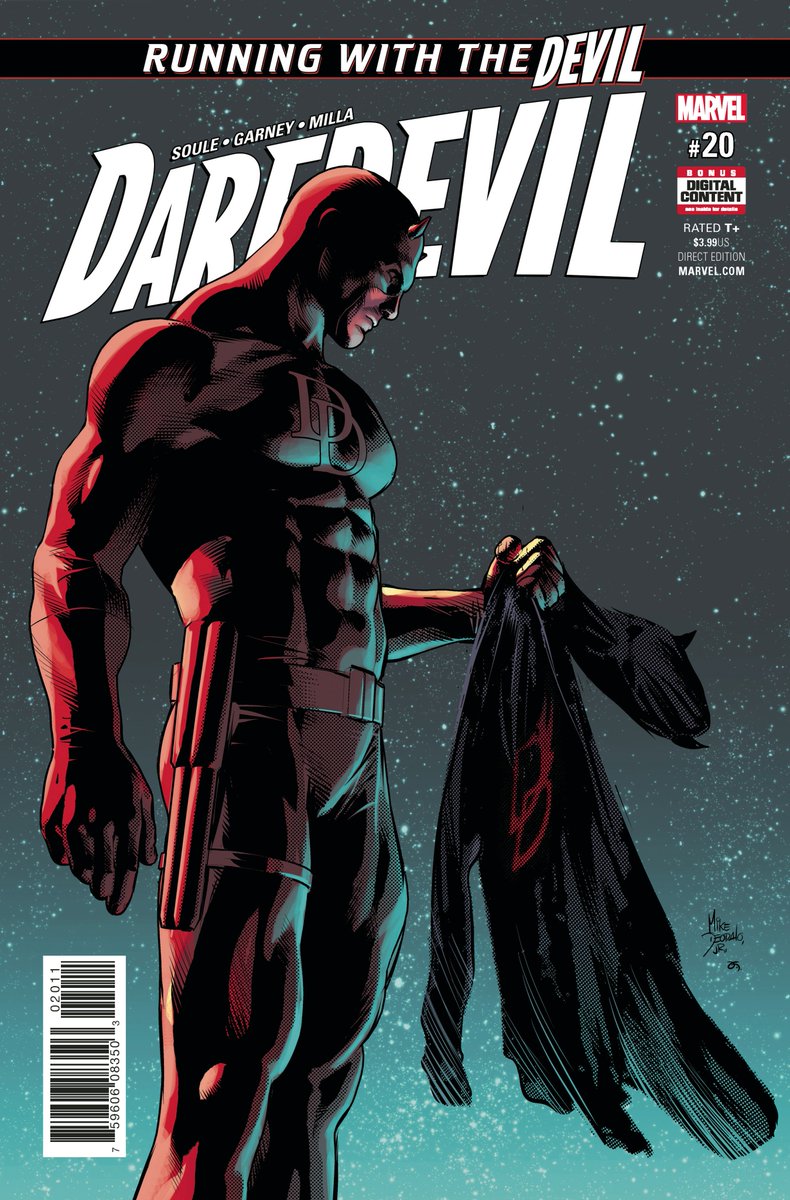 ---
Support Cancer Research. Support Alzheimer Research.