Heroes in Crisis 009
> The most-talked-about miniseries of the year reaches its stunning finale! The mystery behind the murders at Sanctuary is solved, but the mind behind it is one the heroes never expected. With their deepest secrets exposed, the Trinity has to consider how to carry on. Should the tragedy cause them to redouble their efforts to help their hurting comrades, or will they need to close up shop? The answers will be found in the ashes of this final showdown, and the fates of Booster Gold, Harley Quinn and the rest hang in the balance.
"Stunning"? *phht*
So, Wally didn't die in a chronvoluted self-murder/suicide afterall. Instead, we get an extra Wally.
So, Ivy didn't die thanks to a Groot-like rebirth. Instead, we get a Ms. Swamp Thing version (that's probably been done by other writers in the past already).
So much for justice. ONE of the Wallys is arrested (for what inevitably must be one loopy criminal charge). And all the heroes are unrealistically superempathetic in spite of the murders he did.
So, the cloning of spare bodies to deliberately recycle them immediately is like a scary-ass version of abortion in DC's future. Or if it's just these 5-6 heroes that are fine with it then maybe that's just more disturbing.
Asi que, Kyle Rayner como católico y de habla hispana, habla ingenuo y deprimido.
So, did any of the (other than Kyle) generous number of testimonials surprise you with status quo info?
SO, DOES THIS ENDING MEAN THERE'S NO END TO THIS -highly questionable- SUPERDIVULGENT SANCTUARY PROGRAM? *sheesh*
So? Which was less enjoyable this or Doomsday Clock #10 this week?
https://www.readdc.com/Heroes-in-Crisis-2018-9/digital-comic/T1879600095001
https://s8.hostingkartinok.com/uploads/images/2019/05/a83889f2a072ce0a14adbc3afca6ce7a.jpg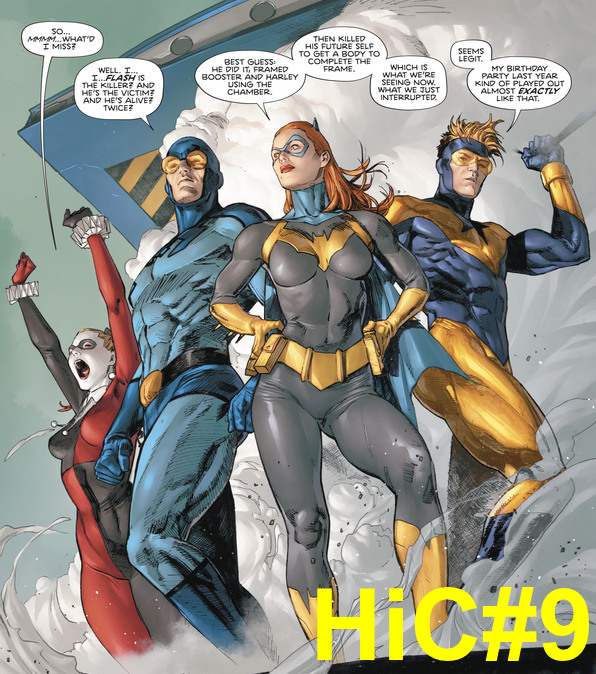 ---
Support Cancer Research and Alzheimer Research.