Venom 160 (2018)
This was just an average story with an above average amount of black ink on every page. Probably typically and surprisingly nobody gets killed. Felicia development is as disagreeable as ever and Andi gets more notable (HELL-MARK) showing than Peter, Brock or Flash. Black Cat and Spider-man do get one good line each.
Quote:


http://ca.ign.com/articles/2018/01/11/
By Jesse Schedeen, Blair Marnell and Kat Calamia
The Venom Inc. crossover is almost over, but the symbiote-on-symbiote violence is less interesting than a brief moment of reconciliation between Spider-Man and the original Venom. In theory, it should buy some good will between them, but it will probably be ignored in the closing chapter of this crossover. There are a few other fun moments throughout, including Spider-Man briefly forgetting that "the enemy of my enemy" doesn't necessarily mean that his villains will team up with him against a greater foe. Gerardo Sandoval's art has a lot of energy and confidence, particularly when Venom attempts to make his sacrifice play. It's really not a bad issue at all, beyond the fact that it's just not very exciting. We've been down this road many times before, and there's not a lot that's unique to this issue or series. -Blair
Final Score: 6.8
Yeah.
Here's another more revealing review:
https://comic-watch.com/2018/01/11/venom160/
What did you think? What do you want from the Omega issue?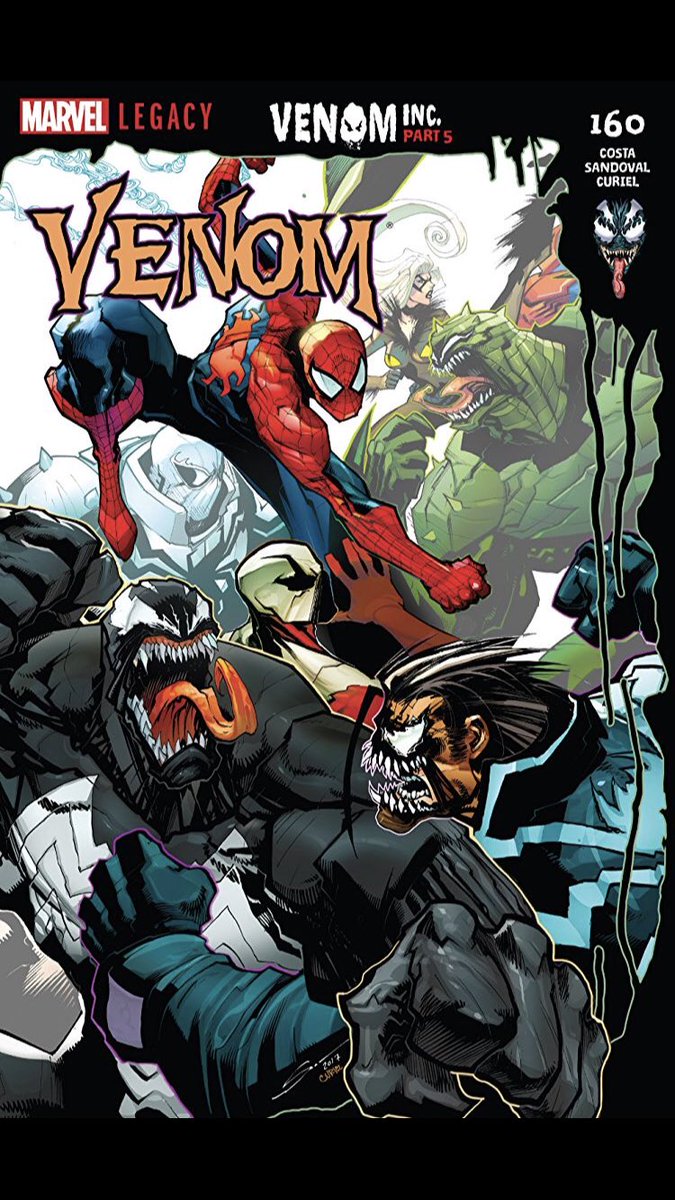 ---
Support Cancer Research and Alzheimer Research.