Wonder Woman 034
> "CHILDREN OF THE GODS" part three! Wonder Woman and her brother, Jason, finally come face-to-face! But after years apart and little knowledge of each other, can the two see eye to eye? Does Jason want anything to do with his divine family? Or does he have another agenda entirely?
A pleasant, and private, meet and greet between long lost twin siblings. Also, the art is pleasant, and pristine, right up until the surprise twist of the last few pages of action clash. Questions are answered and raised regarding Diana's Zeus spawned brother Jason. And, their significant others add some (minimal and maximum) diversity to the story with the roles they play.
A strong installment for a buck less than any monthly Marvel mag. What say you?
SOURCE:
https://www.readdcentertainment.com/Wonder-Woman-2016-34/digital-comic/T1635200345001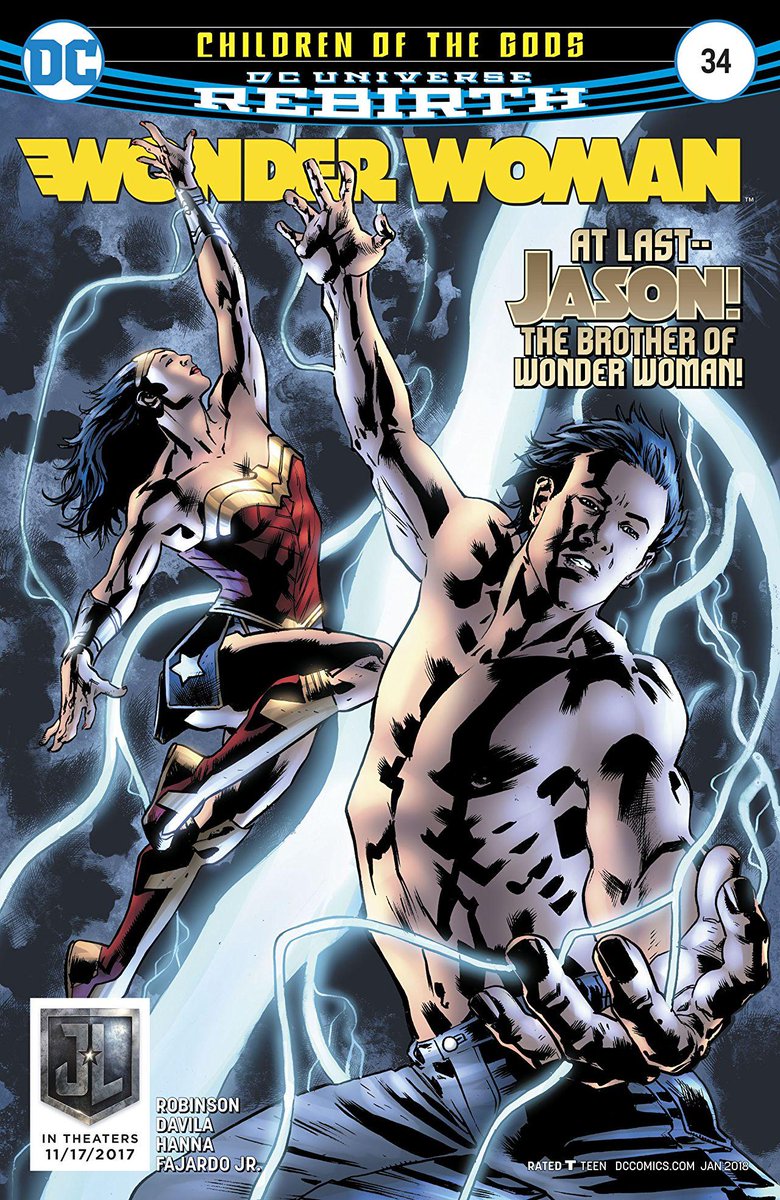 ---
https://www.pinterest.ca/explore/brother-quotes/?lp=true
http://www.keepinspiring.me/quotes-about-brothers/
https://www.goodreads.com/quotes/tag/brothers
I miss my brother.