Wonder Woman 037
> "CHILDREN OF THE GODS" part five! As a fevered battle with Darkseid rages between Wonder Woman and the dark god, the Amazon warrior must choose between saving the lives that hang in the balance and ending the threat before her forever.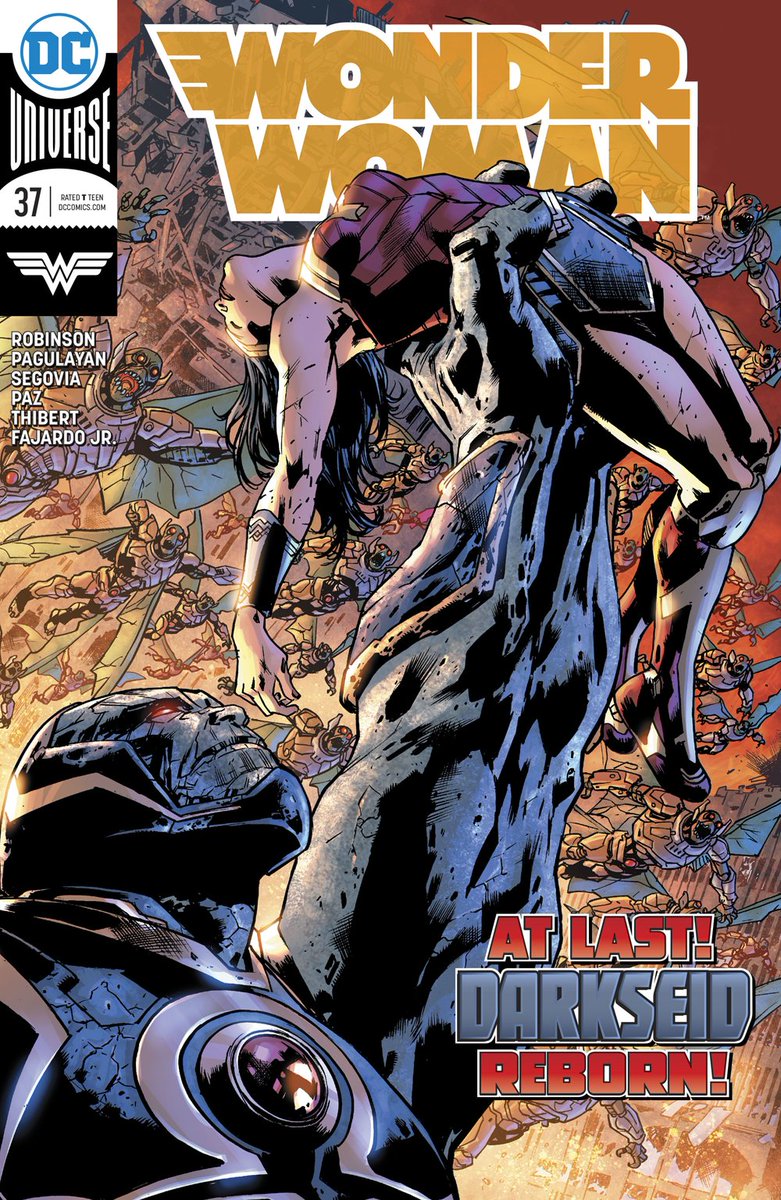 Diana fails.
Jason fails (and fails family).
Grail fails (but escapes).
Trevor fails to contribute (or even appear).
JLA timing fails.
Zeus fails.
Darkseid's rebirth chronology footnoting fails.
On the other hand the overall conclusion (and development) was serviceable (if inevitable). Although those last panel acts of contrition and forgiveness seemed awfully... rushed. Do you give it a pass? The 2 covers certainly do.
Digital Hotlink Source:
https://www.readdcentertainment.com/Wonder-Woman-2016-37/digital-comic/T1635200375001
---
Support Cancer Research and Alzheimer Research.