Leviathan Dawn 001
> Exploding out of the pages of the Event Leviathan miniseries, this all-new special blasts the DC Universe into a dangerous and brave new future! With Leviathan arrived, its leader's identity revealed, and its plans known, what happens next? Now the heroes fight back! Leviathan changed the rules of the game, so now's the time for the biggest players to get together and figure out a new strategy in this brave new world. It's an extra-sized super-spy yarn from the Eisner Award-winning team of writer Brian Michael Bendis and artist Alex Maleev!
A new direction (and title/brand) for Colonel Steve Trevor. This is feels like a good thing, characterwise. What new founding member are you most thrilled is on the renewed organization? (see attached) They really should've named this book Leviathon Checkmate insteaf of the sequel coming out next.
Scratchy art. Undramatic teleport getaways. Rushed makeover for DC's Markovia setting.
Good follow through guest appearance with Robin. Good CBMB showing of Talia against Killer Croc (even if between pages). Good tie in to the Superman unmasking going on, too.
Here are other's opinion on this new Origin of new Checkmate:
https://comicbookroundup.com/comic-books/reviews/dc-comics/leviathan-dawn/1
What is YOUR OPINION of this spin-off book?
title page:
https://i2.wp.com/graphicpolicy.com/wp-content/uploads/2020/02/Leviathan_Dawn_1_4.jpg
More textless scans:
https://lylesmoviefiles.com/2020/02/01/green-arrow-robin-and-manhunter-prepare-to-fight-back-in-leviathan-dawn-1-preview/
https://www.readdc.com/Leviathan-Dawn-2020-1/digital-comic/T206050001500
---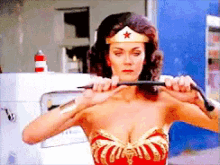 I miss Dad & Dan.