Quote:

Pretty sure this is the first Asteroid M, which would have been submerged a lot longer than 5 years.
Okay, took it awhile but think it was timeframe X-MEN VS. AGENTS OF ATLAS (2009) #1 that was weighing in my head at the time of the immediate pbp reactions. Guess it was four years remembered not 5... and... waaait a minute, it was 'FOR' years remembered not four. D'OH!
http://marvel.com/news/comicstories.9780.preview~colon~_x-men_vs~dot~_agents_of_atlas_%231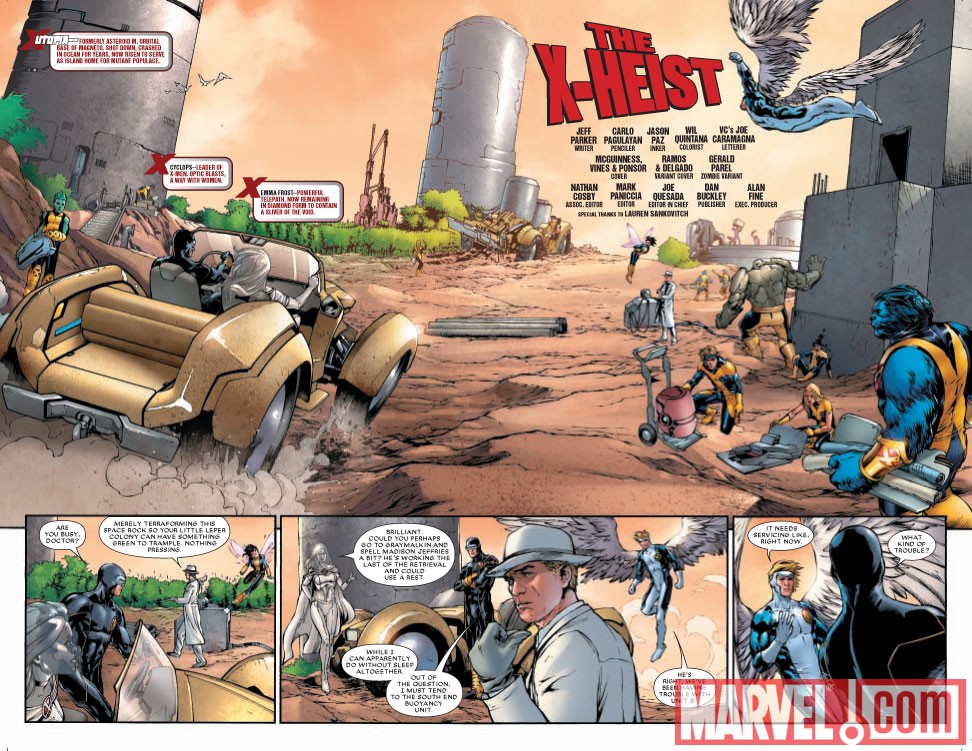 Reading it when it came out seemed like an interesting timeframe to consider but rereading it now it seems harmlessly generic enough.
Quote:




Quote:

An ground breaking adventure with the X-Gardeners for us to dig... *sarcasm off* Or is it a multi-page origin of the SNOWFLAKE... *okay, sarcasm off now*
Quote:

I'm really not sure using a tractor is going to do any good. It should take a lot more than a normal tilling to turn an asteroid into arable land.
Hmmm. No loose dirt coated it while in space, right? This is all probably stuck muck from the ocean floor right? Hope the Editors keep Utopia looking consistent regardless.