All-New Wolverine 024 (2017)
Were you happy with completerly generic and pointless poser cover image chosen? (How 'bout Logan being used on the
Venomized Variant
instead of Laura?)
Were you happy with the visuals of Gabby surviving; sure, it was a -pretty much by the book- standard regenerator immune metamorphis but didn't Logan (and the X-men past, really) survive the biology by reverting back to normal as opposed to regrowing their original body inside a Brood to emerge like from an egg?
Were you happy with Rocket's easypeasy retrofitting a translator into Jonathon so now he can talk English and crack jokes? Although, parroting "I am Groot" was kinda cute. Who's next? Zabu? Redwing? Lockjaw? *shudders*
Were you happy with Fang revealing that he had sent out emergency call to Earth and to specifically for Reed or Beast or Stark to fix this Brood problem?
Were you happy with the dramatic (comedic?) intent of having Laura be the executioner to push the 'genocide button'?
Were you happy with the whole story arc/art in general? (Granted Laura's love for her sister rang true and the GotG were spot on to their fun movie personas.)
For me the answer to all that is: "No, not really". This arc ended up being a disappointment afterall (in spite of last issue almost turning me around anticipating an outer space adventure for Laura with the Guardians of the Galaxy might actually end up entertaining).
Sidebar: Just watched Guardians of the Galaxy Vol.2 Movie, on DVD, for the first time -just before reading this issue- and found it, also, to be disappointing - after such high expectations after their fantastic first film. Too much survival of chaotic disasters and personal tragedies simply through the power of forced campiness and comedic timing.
---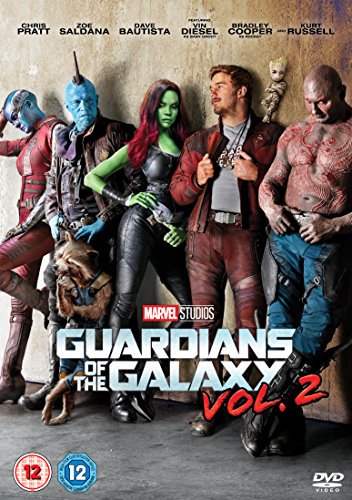 Support Cancer Research and Alzheimer Research.