X-Force 006
I before E except after C or when sounding like...
#6 before #5 except for the last cliffhanger scene. Old Cable before Kid Cable
except ifffff Stryfe is not a clone afterall but THE original Nathan
! Extermination before Xforce except in Volume 5 flashbacks. Volume 1 before volume 2 before volume 3 before volume 4 before volume 5 except when it's not. First Zero before Second Zero except if referring to clarity of this retweaked timeline then it's the other way around or maybe not. Ahab's Hellhound Rachel before X-men's Prestige except, in hindsight now, Young Nathan's sister is more continuity-challenging (in Universe#8*koff*) and is Stryfe's prisoner 2000 years from Now.
So, to 'spell' this timeframe jumping and timeline riffing canon exposition out...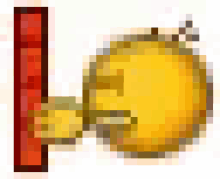 Did anyone else get a headache?
Out of morbid curiousity, remind me what was Stryfe's storyline and how'd it end befor this series? Was it when Bishop killed him?
But the cover can get a thumbs up:
https://comicstore.marvel.com/X-Force-2018-6/digital-comic/51112?r=1
---
Support Cancer Research and Alzheimer Research.