X-Men Unlimited Infinity Comic 005
RIDICULOUS. The story manufactured circumstances that led the previously sweet Nature Girl to go all "Cujo" on a non-mutant is horrible characterization. It's hard to imagine any damage control, either in-story or w/Bullpen, that will save/redeem Lin Li's kindness/humanity (to what it was). She thinks the humans "burn the planet to ash"? Did she ever help clean the oceans or rescue sea life? Does dogged determination to avenge the Crimes of Polluters (Polluters!) with murderous revenge or breaking the First Krakoan Law make rational sense to anyone with this presentation? Suddenly making the loser Pyro more sympathetic and a music and animal lover was debatably (somewhat) more believable/acceptable. Is there any hope that this series is all part of a Digitalverse and not the 616? Probably not. Do you think Part 2 (and obligatory guest star Wolverine as Jiminy Cricket wannabe!) will "fix everything" or leave Lin Li a recurring feral timebomb and X-23 wannabe?
And let's see, out of the kindness of her heart Cujo Girl encourages the dog, Jaws, to change his man's given name to whatever he wants. He'd like to be called Freedom - and then what does she do? She selfishly changes his name to her choice of Saoirse. Bilingual dog of not *koff* - what's up with that instant hypocrisy?! Ridiculous.
https://www.marvel.com/comics/issue/92311/x-men_unlimited_infinity_comic_2021_5
https://www.marvel.com/articles/comics/mighty-moments-celebrating-hispanic-latinx-heritage-month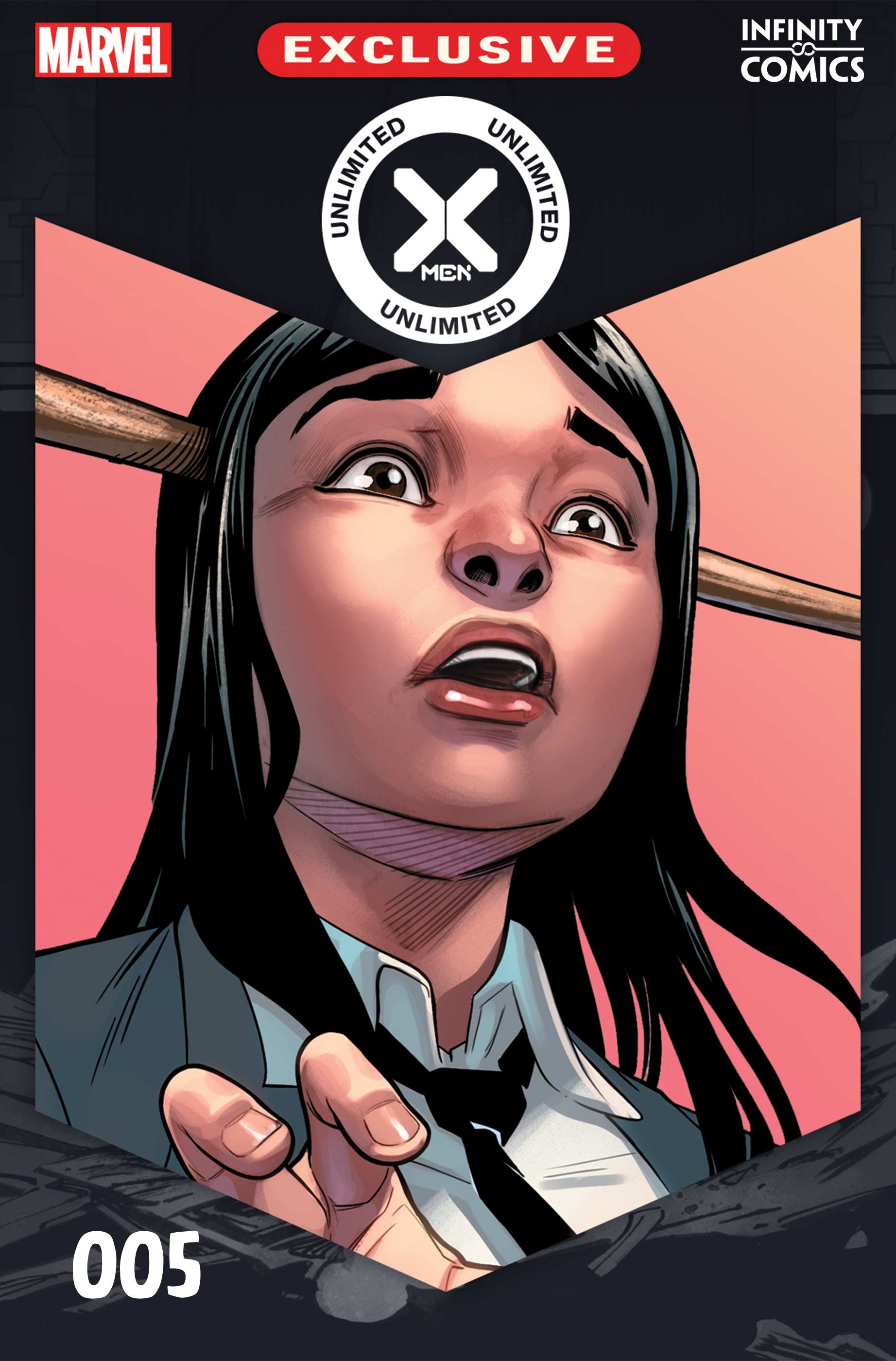 ---
I miss Dad & Dan.