X-MEN 010
Okay, let's try this ish...
Turns out The Five can do whatever they want to resurrected mutant bodies, afterall. Thanks to Proteus. For example take Cerebella gets a new body No-Girl never had. Here he gives Laura complete adamantium skeleton - not JUST her claws.
No clue as to after which death Laura-vine was killed or, relatively, how long ago this happened. Also, it stays a pet peeve that, comparatively, Laura is unique and not a true clone and hardly acknowledged as such outside that one cancelled title volume of hers that revealed she's from a cell of Logan but ALSO it was merged with an egg from Sarah Kinney - or was it natually birthed by her.
Such a cheap story device shocking readers having Rogue aim a gun just to introduce the new Spectrum Scanner. WHY would Forge mount it on a rifle??! And how ridiculously is yet another over-the-top tech is this in, literal, scope of Krakked up Island resources - that may or may not be plant-based, not that it matters when at this point when X-Ray Vision scanning of Mars is piddlykrap compared to having bustling higher-tech societies living on the self-proclaimed Capital of Sol.
Lorna loves her coffee, eh. The X-Foodies! What is this, like 10 issues in a row of X-men featured with different foods to enjoy.
The "human shields" strategy by Feilong for the Phobos moon.
Waitaminnit... there's a Nightcrawler corpse out there while he was brought back to life with all his concurrent Quiet Council appearances? Wasn't it explained as key to the Ressurection Protocols to recover the corpse matter first (for varied reasons)?? Probably not since they allow a boatload of Wolverine's Proteus-made skeletons to carelessly remain - for future story pitch???
Laura's motivation was nicely played. Just goes to show that if a team player has Logan-DNA in 'em then they can always go off and do what they want despite team rules. It's a shame that selectively effective Cerebro-tracking couldn't locate her sisters in the first place.
[EDIT (and poppycock):
https://www.reddit.com/r/MakeMineMarvel/comments/u60hgt/laura_kinney_has_surpassed_logan_as_wolverine_all/
]
Hmmph, Phobos has uber-impressive defenses and telepathic blockers but they won't even open a package when it is delivered to make sure the freight is safe before it is stored?
Can somebody remind me the last told story of Lady Deathstrike? Was she captured or escaped? So, metal poisoning is finally catching up with Yuriko all the way back from 1986? Is this story suggesting The Treehouse detected a 'mutant' signal or just adamantium in her chamber - because AFAIK she ain't mutant.
Teleportals of all kinds and Krakgates commonplace as phone booths were in there day. Peeving, problematic precidence just compounded with Rogue's ludicrously executed Softball Rescue in SpaaaAAAaaace! Just gonna begrudgingly have to let her have it.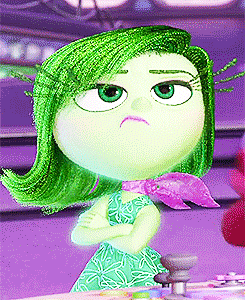 If the X-men even had a Krakgate AT THE TREEHOUSE that would have made a tiny bit more acceptable. Or not.
Ditto Jean's INTERPLANETARY telepathy. What was the farthest showing of straight up TP for Omega Telepaths? C'mon. Put on an amplifier helmet or use Comm-Buds. So many ways Jean should be utilized during MU Events if she's that accurate/good. Why not get in the mind of an off-planet Orchis employee who saw LD being experimented on for example.
Chinese food! X-Foodies strike again!
Is House of Nanking a IRL place in NYC?
Destiny cryptiveness is frustrating. Not winning any Mother of the Year awards. She drops a Rogue story seed.
Props to Thing and Black Cat for scoring a poker playing cameo.
Cashing in on Rocket Raccoon popularity -from yeeears ago- for a last page surprise and teases the next upcoming adventure for this X-title to join the others in SpaaaAAAaaace... agaaaAAAaaain!
Overall:
https://www.amazon.ca/X-Men-2021-10-Gerry-Duggan-ebook/dp/B09PZG5MRZ/ref=sr_1_2
---
Support Cancer Research and Alzheimer Research and COVID Research.