Sam? Danny? Natasha? Clint? Which solo Avenger title do you think looks most interesting this week? Best cover? Will you be passing on any of these issues? Do you want any of them deserve to be on THE Avengers line-up again immediately after the Secret Wars dust settles?
---
Nova #31
http://marvel.wikia.com/Nova_Vol_5_31
• The world is under threat and it's up to Sam Alexander, A.K.A. Nova, and his friends Beta Ray Bill, Doc Green, the Guardians of the Galaxy and Cosmo to save the planet.
• You won't believe the end of this issue!
---
Iron Fist: The Living Weapon #12
http://marvel.wikia.com/Iron_Fist:_The_Living_Weapon_Vol_1_12
http://members3.boardhost.com/H4H/msg/1432741205.html
• THE INCREDIBLE GRAND FINALE TO KAARE ANDREWS' KUNG FU EPIC!
• All of Danny Rand's past and present have led to this: the world-shattering battle for the future!
• Danny Rand VS The One…with two worlds hanging in the balance!
• No redemption comes without sacrifice. What will become of the Iron Fist?
---
Black Widow #18
http://marvel.wikia.com/Black_Widow_Vol_5_18
• Natasha goes head to head with CHAOS!
• Will Natasha be able to bring down the unassailable Prophet?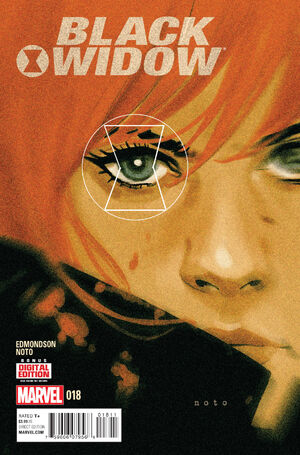 ---
All-New Hawkeye #3
http://marvel.wikia.com/All-New_Hawkeye_Vol_1_3
http://community.comicbookresources.com/showthread.php?41631-PREVIEW
• What makes a hero and what breaks a hero? Hawkeye and Hawkeye experience both. In ONE GLORIOUSLY BEAUTIFUL ISSUE!
• Jeff Lemire and Ramon Perez bring you the hotly anticipated series of the season.