Previous Post
Do you think Ant-Man will be BIGGER than Suicide Squad at Box Office?
Will you be seeing it there or just on video? Looking forward to anything with it?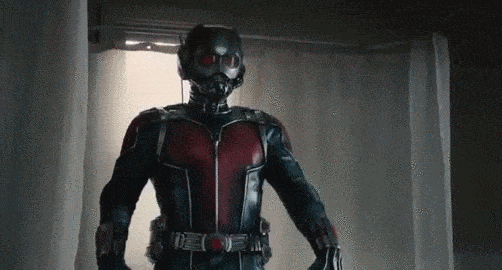 http://i1.wp.com/www.nerdophiles.com/wp-content/uploads/2015/04/ant-man-gif-1.gif
http://cdn3.vox-cdn.com/thumbor/Aw_-VHs5snQFy5YpVtSQnPuOwPg=/cdn0.vox-cdn.com/uploads/chorus_asset/file/2911190/2015-01-07_00_34_10.0.gif
http://images.fashionnstyle.com/data/images/full/66663/ant-man-huh.gif
---
I miss Dad and Dan.
I'm not really looking forward to Ant Man, but Suicide Squad has me intrigued. Partly because in the eighties the 'Squad was one of my favorite comics and from what I've seen so far it looks like the producers are trying to go for the look and feel of the series.
I think we need to see what the advertising campaign looks like for the 'Squad, see what sort of buzz it generates before anyone can say which film will be bigger.