Previous Post
Do you think Ant-Man will be BIGGER than Suicide Squad at Box Office?
Will you be seeing it there or just on video? Looking forward to anything with it?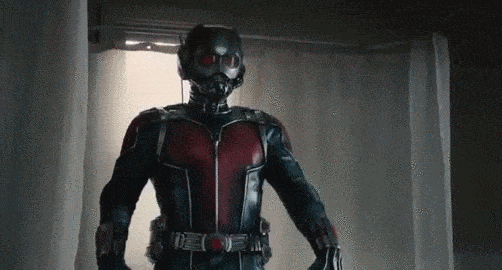 http://i1.wp.com/www.nerdophiles.com/wp-content/uploads/2015/04/ant-man-gif-1.gif
http://cdn3.vox-cdn.com/thumbor/Aw_-VHs5snQFy5YpVtSQnPuOwPg=/cdn0.vox-cdn.com/uploads/chorus_asset/file/2911190/2015-01-07_00_34_10.0.gif
http://images.fashionnstyle.com/data/images/full/66663/ant-man-huh.gif
---
I miss Dad and Dan.
Obviously Ant-man will have the MCU crossover money and Suicide Squad has Batman money and more importantly Margot Robbie in short shorts money. Toss up.