Previous Post
Some PBP reactions to compare if you read...
X-Men - The Trial of Magneto 002 (2021)
Ignoring all the frustrating Krakoan
mess
elements, in regards for all things Avengers this issue was, well to repeat, frustrating. Oh, it still has my attention and has generally okay art but still much to disagree with.
Nice grabber cover but how many times has Tony outfitted his armor with anti-mag defenses and this false scene is just a grab for an easy trope thrill. Iron Man should have SOME KIND OF psi-defenses built-in by now especially when he goes to visit Xavier and his mindreading bunch. Oh, and since his identity was outed, he walks around armored up while face stays exposed waaay too often - there's being relatable and being prepared.
Another wanting example of selective psi scope when it comes to X-telepathy - and with an Omega Level to boot. They're always only as good at it as the writer wants them to in for the story scripted sitch. C'mon, Mags' mind defenses are THAT good, sans his super*koff*helmet?
Good luck determining any appreciation of shared chronology for the "two teams" given no clue or footnotes. Ugh. Let's see, for example, this is their fisrt official meeting but didn't they JUST "meet" at Emma's Gala gone by? Ugh.
So. This is the Avengers take-it-or-leave-it line-up. Huh. Do the X-men Editors and Aroonvengers Editors even talk to each other in the Bullpen? It's like Marvel doesn't even care for Events - if the Avenger has reason to re-up then let them in the Clubhouse matter-of-factly? Sure, Vizh has legit reason - but Wasp? And sidebar: It was truly a touching hug scene but - How many times has Jean interacted with Vizh on panel before?
So. The team came to the island to get Wanda's remains. Which is odd storyplotting, what with family members Magneto, Polaris and Pietro not involved. There was nothing about attending a memorial as the online solicit suggested which was annoying marketing; not to mention that would have been a good story. Also, it would have been good to read/explain why 'The Pretender' was refused resurrection - even if to only reconfirm her non-mutant status.
So. The Avengers are completely in the dark about Kraklones - after all this time? Riiight. And yet all these X-Villain organizations are actively trying to replicate/steal the supposed science of it all.
So. Pietro is so emotionally distraught he is reduced to tears and inaction. Well... it's better than nothing. At least that some kind of key characterization... to debate.
http://i2.photobucket.com/albums/y13/jellyjamboree/Scans_Daily/Picture2.png?t=1236747921
Something weird is happening to Wanda "coming back to life" like this. "Wings and Roses"?? Too odd to comment on at this time. Ditto Mags wanting The Avengers off the island so much that he confessing and surrendering outright. Then throw in the misdirection possibility with Raven? Hmm...
Nice last page sentimentality. (Even though Vizh redundantly had a hug scene moment. And Pietro refused a hug scene moment.) Unlikely to happen with the Event just starting but still nice - even though the two are amicably separated for some time now. And there is the matter of not first addressing that cryptic greeting, to the dumbfounded X-men and Avengers, upon her sudden 'magical' return to life.
What else?
textless Preview:
https://www.marvel.com/articles/comics/x-men-trial-of-magneto-2-preview-art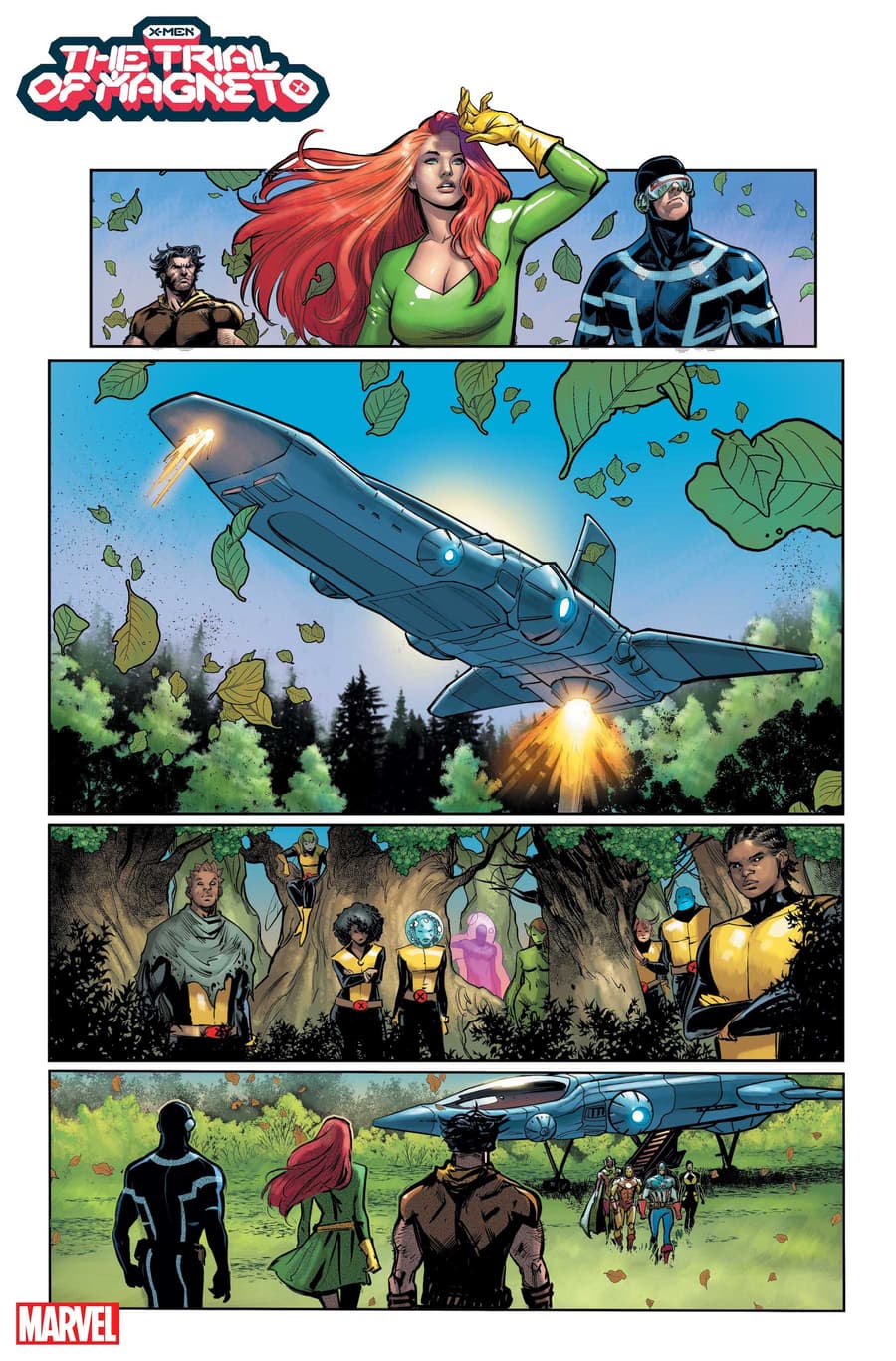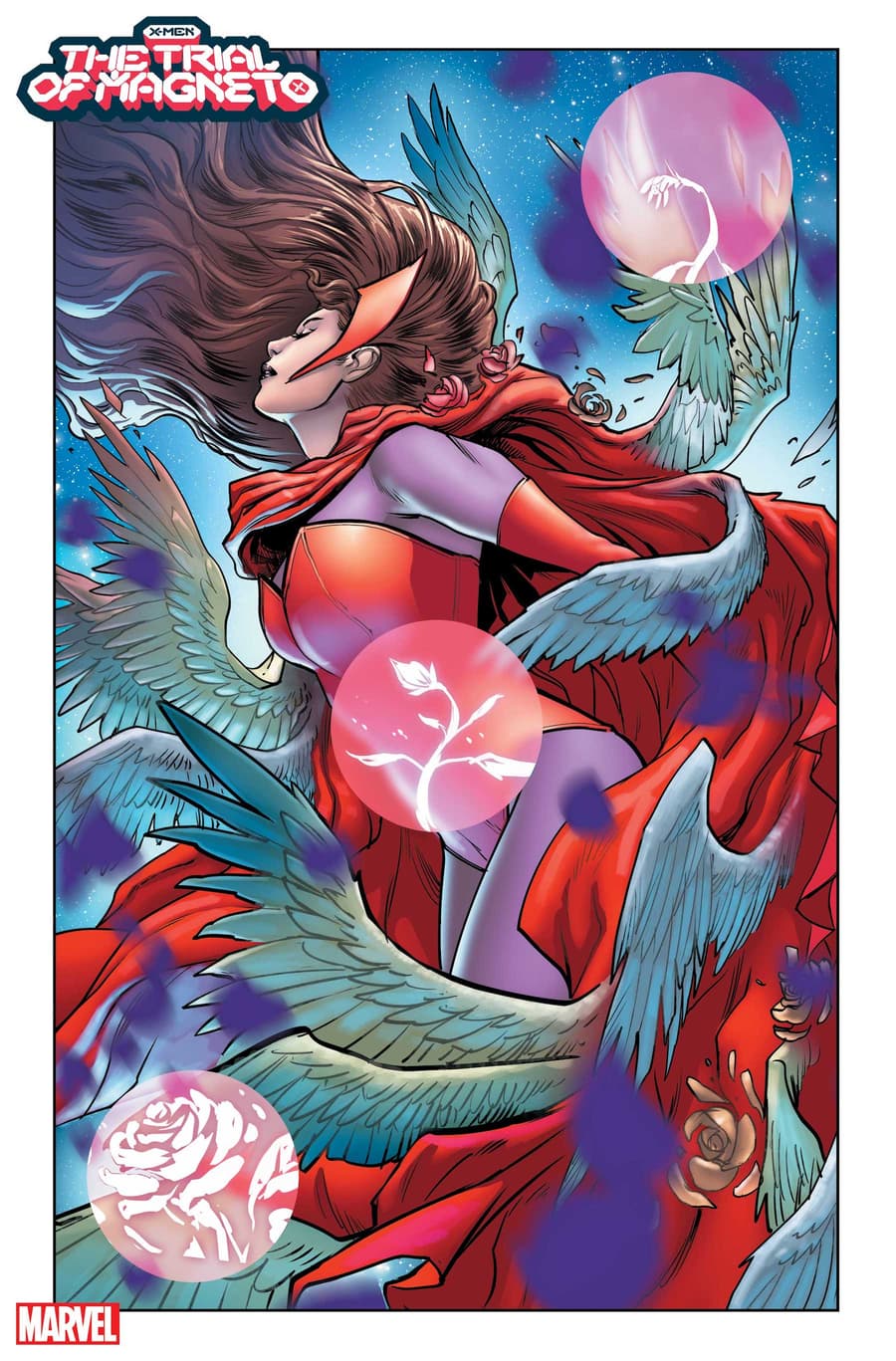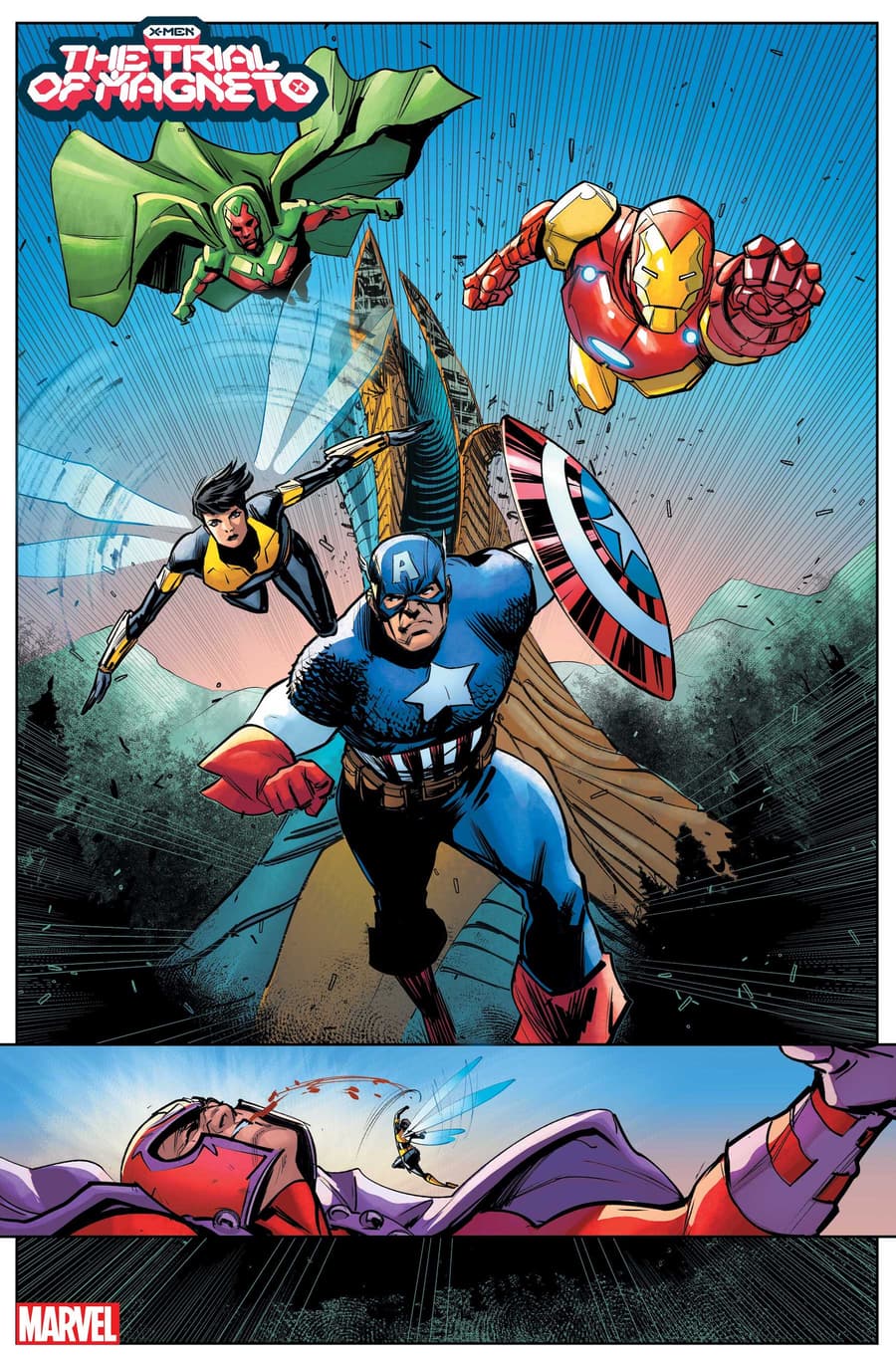 datapages Previw:
3page Preview:
https://www.comixology.com/X-Men-The-Trial-Of-Magneto-2021-2-of-5/digital-comic/951224
---
---
I miss Dad & Dan.
Avengers-wise, I liked Cap's characterization.
X-Menwise, I hate everything about it.
Magneto asking Charles if he is "enjoying the view"... ugh.
Jean hugging the Vision would be fine if there were any kind of friendship in all of Marvel History between them for that to be a callback to. Otherwise it is very cringe.
Makes me wonder though. Can a mutant telepath read the mind of an android/LMD or Synthezoid?
Hope has to wake up Magneto because, apparently, everyone else was just going to show the Avengers the resurrection protocol, I guess?
So does that mean that the Quiet Council decided to resurrect Wanda?
Pretty sure they said they wouldn't.
Or does it mean that Hope decided that the 5 should do it anyway? If that's the case then the other Krakoans wouldn't know that the body was in the resurrection cave.
So, Hope saying "DO NOT LET THE AVENGERS SEE WANDA'S BODY" is both needlessly vague and overly cringe.
Magneto fighting the Avengers as a distraction. How sneaky!
So did Marvel decide mid-miniseries that they hated Magneto's black trenchcoat look as much as I did?
Magneto confessing to the murder? Yeah, OK.
Wanda is back and thinks she is still with the Vision? That would be fun if we could imagine for a second that Marvel would EVER do that.
The one thing this issue did for me is show some kind of interaction between Northstar and Quicksilver. Not that it did it well at all, but I have always wanted to see them talk to each other.