X-Men: The Trial Of Magneto (2021) #3 (of 5)
> JUDGE, JURY AND HEXECUTIONER! The truth won't stay buried. Nor will other things… Who lurks in the shadows, and what do they know?
"HEXECUTIONER": heh, such a waste of a clever wordplay. It was unfortunate.
Ginormous, island-busting, unkillable, nuff-saiding, not 1 or 2 but THREE, Kaiju vs a choice Avengers/X-men team-up! It was underwhelming.
Wanda's Krakbackup file from before Byrne's WCA run (her current mutant(?) "kids" may know something). It was inconclusive.
Northstar the hothead instead of Quicksilver plot device. It was inappropriate.
Janet returns to "Giant Woman" tactics. It was unconvincing.
The Return of the "OLD" Hero gimmick marketing. It was unimaginable.
AMB reactions to this ish? It is...
https://www.comixology.com/X-Men-The-Trial-Of-Magneto-2021-3-of-5/digital-comic/956871
https://www.cbr.com/x-men-trial-of-magneto-scarlet-witch-missing-memories/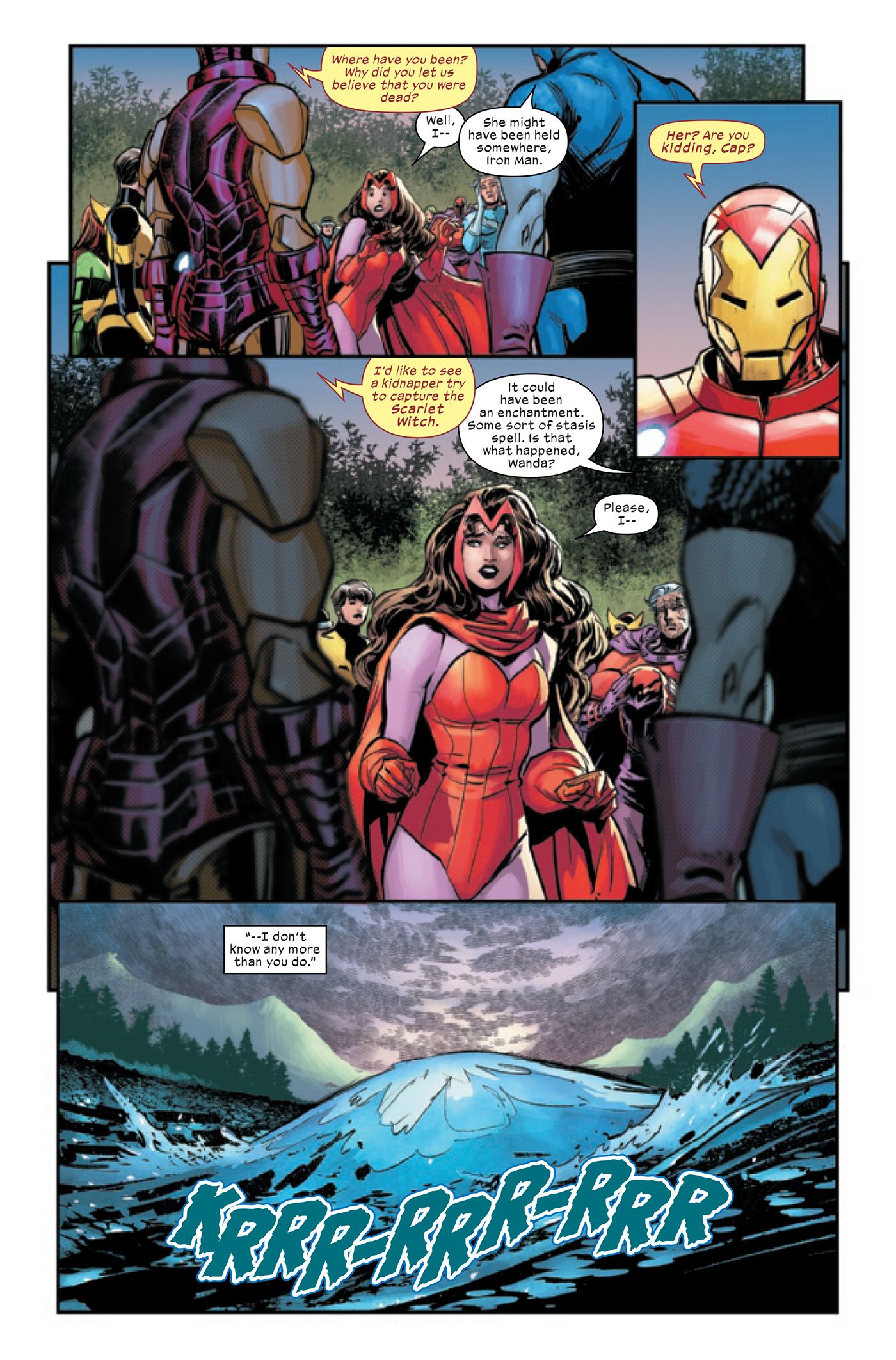 ---
Support Cancer Research and Alzheimer Research and COVID Research.