It was... okay. Although, NOT near as good as the lead up issues.
Very much so. (Even warrants a banner submission.:))
> We see the origin of Bats and Bane broken down and compared. To drive home the point that they are similar we see them standing over the corpse of mom. We see them working out. We see them throughout their lives, and they are in the same position.
Parallel lives has been done before with Bats; this felt way too... "Oedipal Overkill". As you said, "obvious and lacking a subtle touch", too. (Not to mention it ignores all the engaging entertaining/emotional development Simone's Secret Six had given Bane.
> apparently Bats allows himself to get severely beaten by Bane so Catwoman can rescue The hostages held by Bane. We do not see Cats do the rescuing, only the aftermath.
This done as the surprise element was not good payoff compared to seeing the rescue on-panel - which is arguably the more challenging part of the plan compared to a prepped 'bob and weave' part.
> Their fight is tough for Bats because even though the plan worked, he is in rough shape and Bane is not. Bane could have killed Bats.
Well... a No-Prize possibility is that Bats played a little bit of underdog authenticity in it to add to the distraction. Bane -the proven threat- successfully planned to kidnap Pirate, break into the Batcave, etc. and now this fight seemed a (feeble?) attempt for just a vicarious visual to imply to readers that Bats is ultimately a better planner.
> Or I could be wrong. What do you guys think?
Good review, either way.
While links last...
BATMAN #18: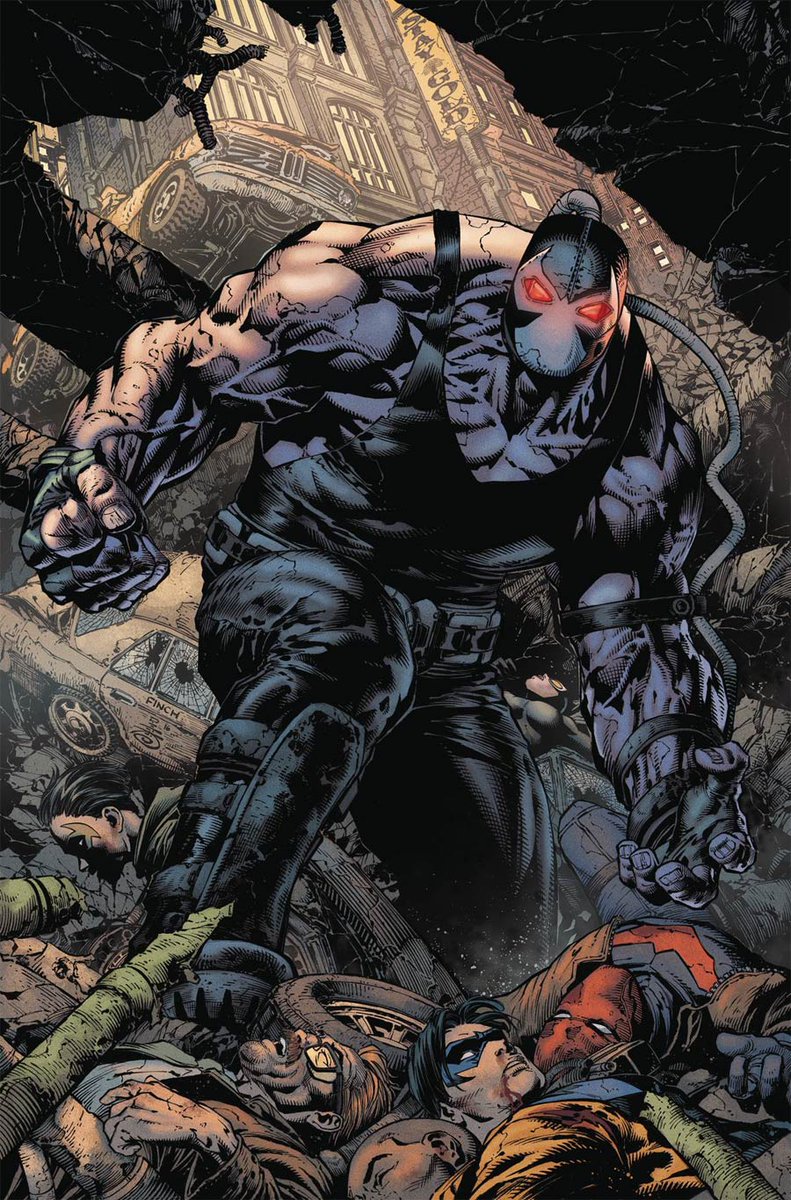 BATMAN #18 Preview Pages:
http://www.adventuresinpoortaste.com/2017/02/23/exclusive-dc-preview-batman-18/
BATMAN #18 WAS #1:
https://www.bleedingcool.com/2017/03/05/bleeding-cool-bestseller-list-3rd-may-2017-walking-dead-getting-closer-to-batman/
---
Which of this week's books does anyone feel were better?
Support Cancer Research. Support Alzheimer Research.