> First, what it's about? It's about 22 pages. Thank you, I'll be here all week. Try the fish and don't forget to tip your wait staff.
> We see Selina try on a bunch of wedding dresses, not liking what she sees. Finally sees one from the Collection of "JJ" with a price tag of $28,000.
http://home.bt.com/lifestyle/fashion-beauty/8-of-the-worlds-most-expensive-wedding-dresses-11363904162983
> She tries it on. It is black with white trim or perhaps white lace surrounding a black "body." I don't know, fashion language is not my thing and I invite the fine readers of this review to chime and give a more accurate description. (I am serious. Nothing wrong with sharing expertise).
No idea myself but here are the artists twitter feed/early sketches:
https://twitter.com/thebestofbatcat/status/971489775470436352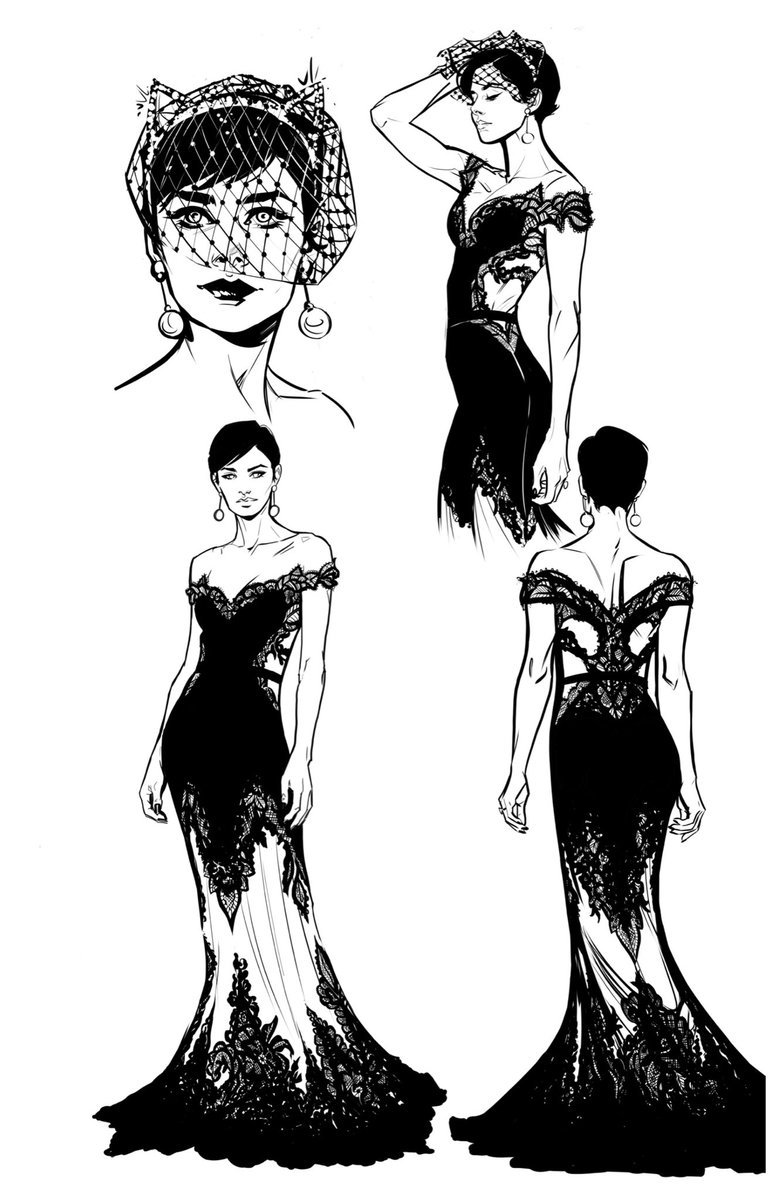 https://twitter.com/DCComics/status/971475704138395648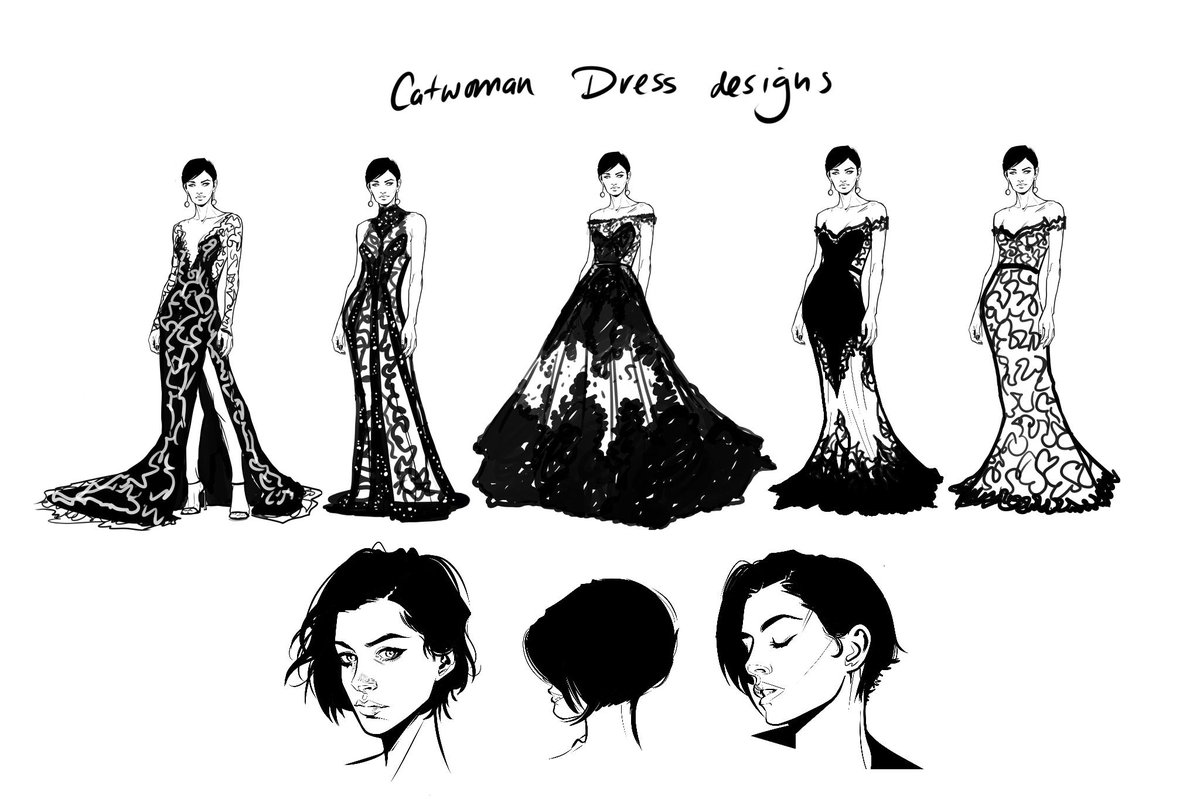 Agreed.
> CBR has done the work of finding the original pages that show the original art and you can compare the actual Selina from Batman 1 to Jann's Selina in Batman 1. A nice Easter Egg hunt, appropriate for this season.
Couldn't resist. Didn't find the CBR link with pics but here is one without:
https://www.cbr.com/batman-history-of-catwoman-costumes/
Here's one with the original pic:
https://nerdist.com/dc-reveals-catwomans-wedding-dress-from-her-marriage-to-batman/
And somewhat related:
https://www.polygon.com/comics/2018/4/4/17194496/batman-44-catwoman-wedding-dress
https://www.bleedingcool.com/2018/04/05/batman-44-review/
https://www.dccomics.com/blog/2018/04/02/first-look-catwoman-says-yes-to-the-dress
My question for anyone is, was there significance of the "BRIDE OR BURGLAR?" ultimatum phrasing? And how did Bats escape from that sonic Cat's Cradle trap?

> Selina is drawn as stylish and sexy without being Jim Balant/Bay Watch bloated and trashy.
Naw, Balent art is
fun stuff
.
> This issue does show that this relationship has a storied and long history. It shows that this is not some writer's fiat,
Came across this topical post by once regular and thought provoking of MB poster Lorendiac:
Timeline of the Various Batman/Catwoman Romances
https://www.comicboards.com/php/show.php?msg=batman-2005101203040500&search=batman+%231&layout=thread
https://www.comicboards.com/php/show.php?msg=batman-2006110902593800&search=batman+%231&layout=thread
> Second, Selina stole the dress. She doesn't have to. This says something about her. Compulsive thieving could cause trouble later on in the marriage. This is actually good laying foundation for future drama, but I feel these sorts of things should be worked out before the "I dos" but that's me.
Your addendum to your dislike is the very reason that makes this theft a likable character decision IMO.
> Third, Selina used a bomb to break into a store room. That causes a lot of debris to go flying out. That's got to damage the dresses. And swimming through a sewer. Just gross. Not the cat-like moves I associate with Catwoman. It's a clumsy, loud break-in is what I am saying. The story could have operated the same way is Selina, jimmied the alarm and slipped in through an air grate. Bombs weren't needed.
Well, she is a pro so there was likely a air-tight friction-free body-bag for transport. Maybe that pink one? As for the garish entry - maybe it was intentional? Some stag and doe (cat and mouse?) game for her fiance?
> I do worry that Selina has some stealing compulsions. Also, Bruce Wayne's bride gets married in a $28,000 stolen dress. No way that doesn't make the papers and raise some eyebrows.
You're right, there.
The split time-honored tradition saying for the brides apparel on the two covers was neat detail.
BATMAN #44 preview source:
https://www.readdc.com/Batman-2016-44/digital-comic/T1616000445001
---
Support Cancer Research and Alzheimer Research.