Quote:

This is a weird issue. It's all a dream, but it plays like it's a memory of one night.
It was a bad 'STtNG Holodeck' type installment. Extended wasted scenes since they don't really happen (for 19 pages). Add to that, this has been going on for issues now. At best it would seem, we might gather these are Batman's impressions of the 3 DC iconic friends (at this point in time of) this 'dream'. He might as well of added a stereotypical Pillow Fight sequence. It's unlikely that Catwoman would've confided any sordid specifics with him of a baudy bachelorette bash. Plus, it started bad enough as an awkwardly belated telling. And he does not have a very high opinion of Lois Lane who was uncharacteristically irresponsible and whiney - factoring in a degree of fun associated with a girl's night.
Quote:

Basically, Lois and Selina go to the Fortress of Solitude to have a girl's night out/bachelorette party.
Quote:

The art is fun and nice. The hi-jinks are meant to be fun, and I can't say they're terrible, but they are sort of a 1980s thing. The jokey vibe doesn't fit with King's dour Batman.
Yeah. The cover was fun, too. Wonder who that is supposed to be behind Lois and Ivy.
Quote:

Also, the drinking booze from 10,000 planets just drags on too long. The hot tub thing is kind of cute, but kind of lame. Again, not terrible but . . . not as cute and charming as King wants it to be.
Yeah. She is lucky if she only hurled the once with all that strong space sauce.
Quote:

While Lois and Selina frolic in a way that would be totally unacceptable if they were men, Clark and Bruce have an awkward night at Wayne Manor.
Why would the Robosupers be naked holding towels, too?
Quote:

King writes Clark as if he really were a slightly socially awkward farm boy who is intimidated by the wealth of the Bruce.
Quote:

And Bruce is written as a total workaholic who can't relax for one second. He is unable to function in any way that might be considered normal. It's Batman or nothing for Bruce, which I find to be a boring and not terribly interesting way to write the character. But that's me.
Quote:

It ends with Batman being on a table being pumped full of drugs to keep him docile.
Quote:

Problems: This is Bruce's dream, so how does he know what goes on with Lois and Selina.
Yup. And how does add to this 'trap(?)' for him?
Quote:

And the dynamic of Selina and Lois having fun, while Bruce is a grump is a rehash from the issue where the couples go to the county fair. Nothing new is shown. It would have been nice to see Lois and Selina interact in a new way - maybe Selina helping Lois track down a story or something.
Quote:

Finally, this dream arc is just dragging. As least this one is fun, but just get on with it.
Quote:

What's good. Like I said, the art is fun in a way that I like. The idea that Lois and Selina might be friends away from Bruce and Clark. Their having their own thing is actually a pretty good idea.
Quote:

I will say that Lois complaining that she deserves her own night out because tomorrow she'll be a wife, mother and reporter (I guess King hasn't been reading Bendis' Superman) and then the day after that I have to be a wife, mother, reporter. It's called being a grown-up Lois.
Exactly.
Quote:

There was enough Charm to not make me hate this issue, but there are problems.
Quote:

Or I could be wrong.
Preview of Batman 068
https://www.readdc.com/Batman-2016-68/digital-comic/T1616000685001
---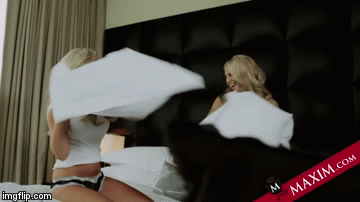 I miss Dad & Dan.