Previous Post
PUNCHLINE 001
Print Release Date
November 10 2020
Cover Price $4.99
https://twitter.com/DCComics/status/1324773630073602048
https://twitter.com/Mirkand/status/1324476414234644482
The Joker's new squeeze Punchline headlines her own solo series this Tuesday, and you can check out a preview of the first issue right here via DC Comics…
> Spinning out of the pages of "The Joker War" comes the first solo book starring the blockbuster new character Punchline. As she faces the consequences for her role in "The Joker War," the story of how Alexis Kaye became Punchline will take Leslie Thompkins, Harper Row, and Cullen Row on a harrowing journey that reveals a fringe teenager's radicalization to the ideology of a madman. It's a terrifying tale so big it demanded an oversize special issue!
CLICK TO ENLARGE: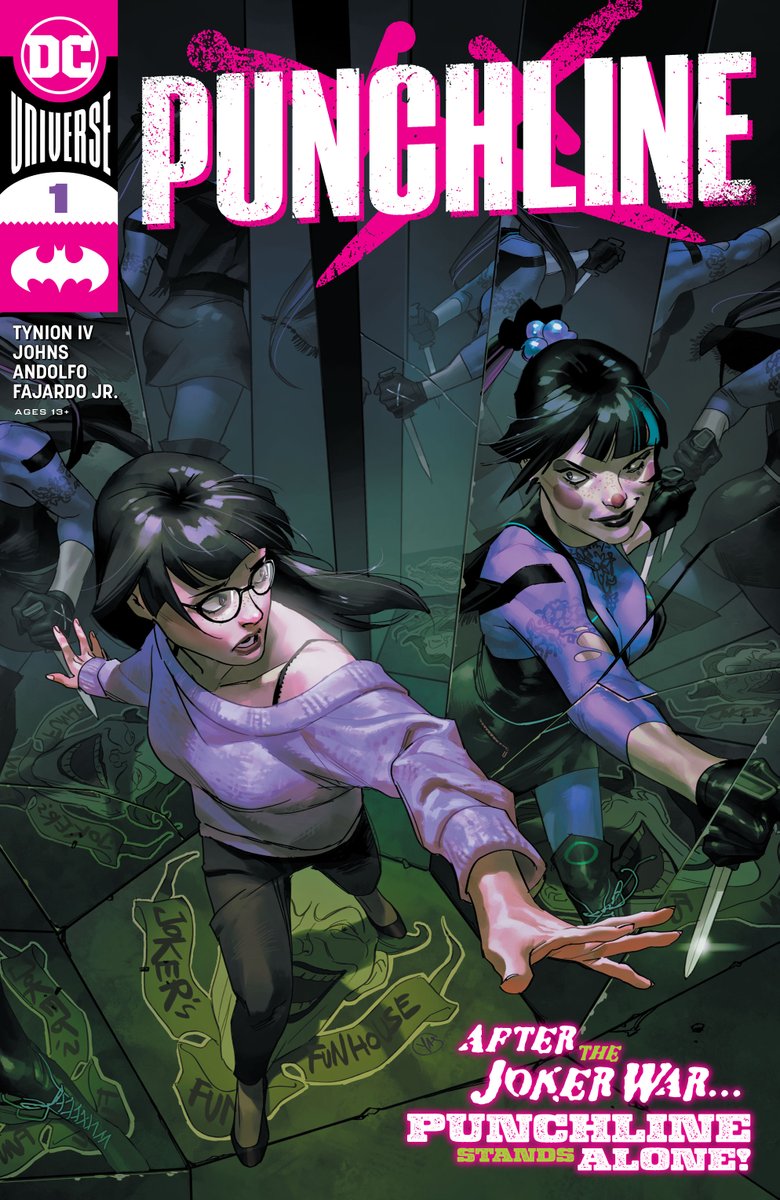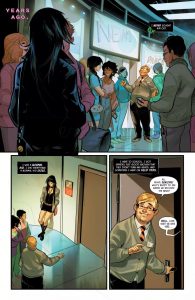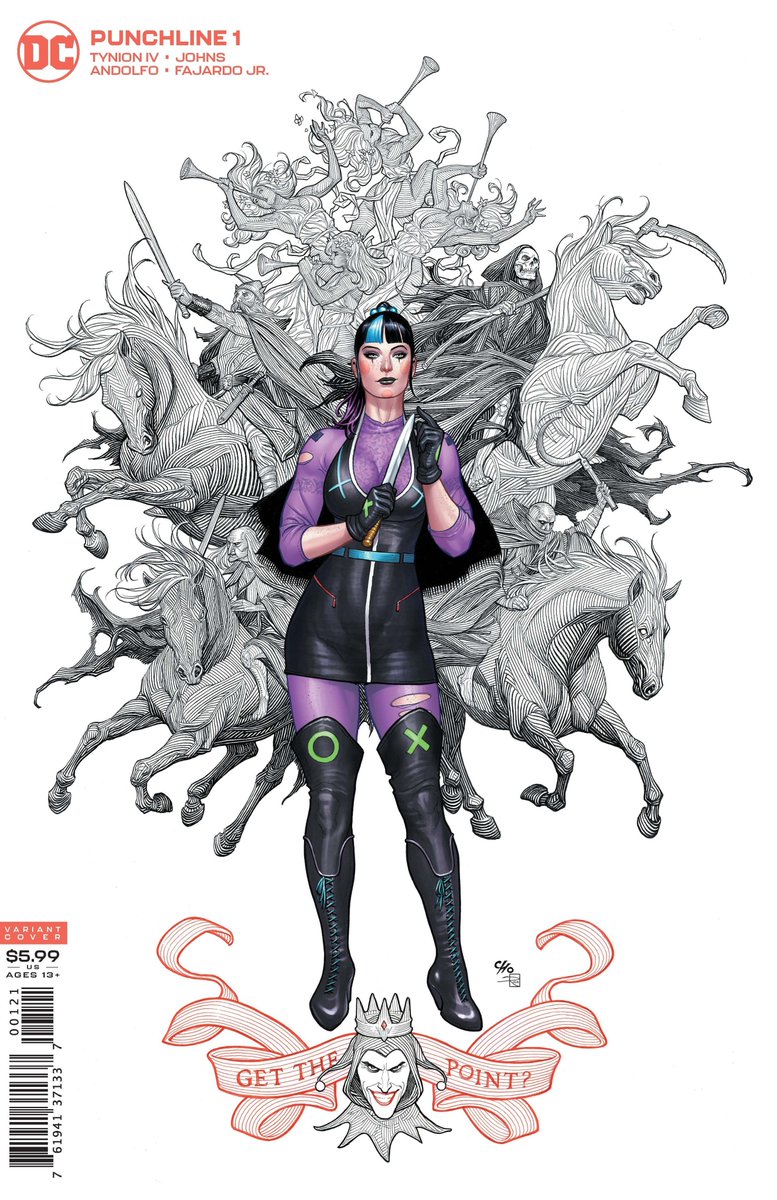 COMMENT ON THIS ISH! MAKE YOUR PREDICTIONS!
It's trying hard to be something...but it doesn't quite land.
There's a forced LGBTQ thing, totally unnecessary for the story.
Punchline herself...well...I know they are making her to be as successful as Harley Quinn...but it feels like how it was in the 90s...when people were speculating on a new character to be the next big thing...and collectors gobbled up all those "first appearances" thinking it's going to appreciate in value...nowadays, people are so caught up with finding the new "key issue"...that's what fueling the hype for Punchline and driving the prices up on her early appearances...but there really is nothing much to her character. She's just a typical Generation Z "mean girl", for lack of a better description. There is nothing compelling about her story. She's just enamored with the Joker. And are we supposed to believe that people are swayed by social media personalities so easily, the way it is portrayed in this issue? Punchline is clearly guilty. No amount of social media podcast will change that. Give some credit to people recognizing B.S., when it is so obvious.